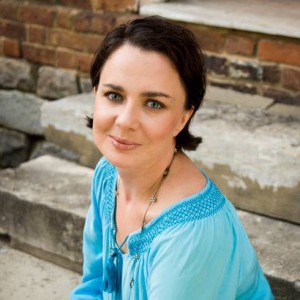 Born in Russia Tatyana  came to America with $250 dollars to her name when she was only 19 years old. After she graduated with B. A. in English and Linguistics, she has taught foreign languages in the U.S.and Russian Universities.
Tatyana has started her entrepreneurial career as a publicity consultant and a publicist assisting and working with CEOs, senior executives, working and stay-at-home moms, MLM professionals, and various service providers.
In 2013 Tatyana made a decision to become a life coach to help herself as she faced life trials and transitions. Her journey started at the Radiant Health Institute where she got her certification as a life coach.
Today Tatyana is a certified transformational life and holistic coach. Tatyana has BIG love for writing,inspiring, coaching, serving people in transforming their lives, achieving more clarity, reviving passion and having freedom to thrive. Tatyana has coached doctors, real estate professionals, small business owners, CEOs and even provided corporate coaching.
Her passion is to help people see a better version of themselves, regain happiness and  genuinely inspire others!   She has got  a very simple formula to heal and transform human lives. After her divorce in 2014, she has dedicated the majority of her time learning various healing and transformational modalities to heal her own life and be the best mother for her two sons. Tatyana shares the exact steps that helped her get through challenging times and offers mindset training that can assist her clients during life transitions and starting a new chapter in life.
Tatyana is very passionate about the subject of emotional wellness and believes that our outcomes depend on the inner work we do every day. Tatyana believes that we all deserve freedom to thrive yet a few people believe they deserve and can thrive.
In her private one-on-one coaching she addresses the issues that are critical for her clients and together they find solutions that work. She provides practical exercises and she does give homework for her clients who want the BEST results!
Areas of life coaching expertise will include some of the following:
1. Transitions and transformation
2. Self-discovery during the challenging times
3. Going through divorce: mindset training to keep you going forward
4. Healing practices and tools to help you become stronger
5. How to accept yourself and embrace your flaws
6. How to become a better decision maker..( trust me I was not always the best at making decisions)
7. How to overcome fears and how to use fears to go after your dreams
8. Goal settings for yourself and your team.
9. How to motivate yourself when nobody motivates you.
10. Relationships with yourself and others.
11. Financial freedom
and much more..
During the times when she does not coach or write, Tatyana finds joy in being a mom of two handsome sons and dedicating her time to them. She is passionate about sharing her spiritual and personal development journey to her social media friends or making new friends in Nashville. She leads a holistic lifestyle and practices mindful living. During the summer, she loves shopping at the Farmers Market on the weekends, cooking fresh food with herbs for her sons and friends.
She believes in this motto, "Whatever you do….do it with all your heart…Embrace your imperfections and life trials as your spiritual muscles. Never be afraid to make decisions because they will only help you discover your power. Love unconditionally. Forgive freely.  Be compassionate. Cry from joy. Open your heart to loving yourself. See the world and travel more. Thrive and do what it takes to thrive. Fight for your freedom and happiness. You have ONE life to live!"