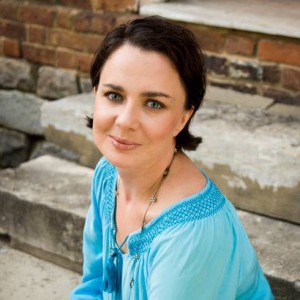 Born in Russia Tatyana  came to America with $250 dollars to her name when she was only 19 years old. After she graduated with B. A. in English and Linguistics, she has taught foreign languages in the U.S.and Russian Universities.
Tatyana has started her entrepreneurial career as a publicity consultant and a publicist assisting and working with CEOs, senior executives, working and stay-at-home moms, MLM professionals, and various service providers.
In 2013 Tatyana made a decision to become a life coach. Her journey started at the Radiant Health Institute where she got her certification as a life coach.
Today Tatyana is the owner of an exclusive boutique for business owners, providing consulting in the area of content development, inspiring customers through your story and sharing it via social media and people with influence. Tatyana is also a certified transformational life and holistic coach. Tatyana has BIG love for writing, coaching, serving people in transforming their lives, achieving more clarity, reviving passion and regaining self-love and self-worth.
Recently, Tatyana was appointed as Nashville Ambassador for eBarterExchange Program For Nashville business owners launching Fall 2016.
Her passion today is to bring finesse, fun, happiness and genuine inspiration into people lives.    She has got  a very simple formula to heal and transform human lives. After her divorce in 2014, she has dedicated the majority of her time learning various healing and transformational modalities to heal her own life and be the best mother for her two sons. Tatyana is very passionate about the subject of emotional wellness and believes that our outcomes depend on the inner work we do every day. Tatyana put together a proven 7 Steps System that guides her client through the entire coaching process:
Her 7 Steps That Can Kickstart A New Life Chapter Tatyana have created astonishing results for her clients.
1. Identify what you are willing to give up in order to have a new life
2. Clear your blocks on a weekly and daily basis.
3. Envision the outcome you want to achieve in the next 90 days, 6 months and one year. Defining your ultimate vision for your professional or personal life and what choices you must.
4. Establishing a new foundation in your professional and personal life that is aligned with your values and your personality type.
5. Learn how to get unstuck and make new decisions that move you forward.
6. Raise your level of awareness and following an intuition.  Become accountable and refocus on a new life chapter.
7. Share your message and pay it forward. Help others.
Tatyana is a mom of two beautiful boys, a chocolate and coffee lover. She is passionate about spiritual and personal development, alkaline lifestyle and mindful living. She loves shopping at the Farmers Market on the weekends, cooking for her sons and friends. She resides in Nashville TN. Tatyana Gann is a firm believer in personal development, spirituality and serving people with love and care!