"How would you like your customers talk about your product, your company and your business?"
What a slave cabin, PR and your profits have in common?
While I was in Belle Meade plantation, enjoying the fall festival with my family, I came across the slave cabin.  I was thinking how people lived with no freedom of choice, no way out of the life they had. They were told what is best for them and what they need to do. They were property.
They thought different. They became used to the life they had and moved on living like that.  I am so grateful today we do not have slavery, but we still have people who are slaves to their old habits. When it comes to marketing, we often stuck in the past, use old marketing methods that do not any more sense. We forget the fact the old methods die and we need to discover something new.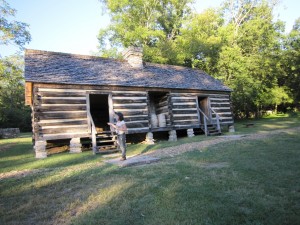 Are you ready to have true freedom in your marketing? Are you ready to bring change in how you do things?
If you said, "YES", then lets go and register for our weekly training classes!
Learn how:
How to use PR 2.0 strategies to share your message about your product, company and YOU
How to build positive publicity
How to remove negative publicity
How to repair your online reputation
How to create brand new leads and solid buyers
Why PR 2.0 is more effective than PPC ads
How to increase profits in a very short time
much more…
We are honored to serve you!
Tatyana Gann
Founder of SmokinHotPR Boutique