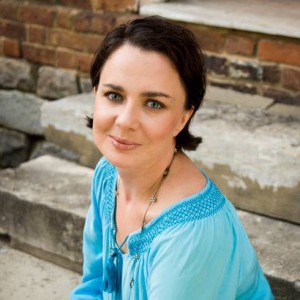 As we celebrate an Independence Day I thought to share my thoughts about freedom.  I came to America 21 years ago. I was only 19 years old.  Sometimes I cannot believe it has been over 20 years since the day I arrived here.  As I reflect on my life I had an interesting life journey. It taught me to appreciate my life more than ever. It taught me to value life, people in my life and see them as teachers. I am forever grateful!
Unfortunately, in December 2014 my divorce was final. It is not something you talk about publicly. It was the most difficult time in my life and becoming a single mom of two sons was not something I was looking forward to.  Some people will call it a bliss or freedom…but for me it became an opportunity to grow and find myself, reestablish my roots in America and start my life all over at the age of 40. Freedom requires sacrifices and I had to let of my ego so I could be MORE. It was my way of moving on, getting unstuck so I could experience TRUE freedom. Do not take me wrong. I do not advise anyone to get divorced to be FREE. Freedom is a personal choice no matter if you are single or married.
I made a decision to be  free and fabulous. why? Because FREEDOM is a decision to be fabulous even if you are single. I made a decision to find myself and love myself for who I am.
So…what is FREEDOM? Freedom is a choice we make. It is something we take for granted and quite often we believe we do not deserve it because of certain events, programming and our parental influence. We lose our voice to speak the truth completely. But it is only for a short time. We eventually find the voice inside that wants to come out and be loud ENOUGH to be heard!
Do you feel you lost your voice? Have you lost  your identity and do not know where you are going? Are you afraid to be yourself because somebody said you could not have it or not worthy? Are you restricted in your life to think freely and be creative? Do you allow your family to  influence your personal decisions or your career choices? Just because they think they could not have it all….they think you have the same destiny…..WRONG!
Well let me tell you….you  have a choice. Your mind is the most infinite muscle you can stretch and remove all limitations. I remember growing up in the Soviet Union and my grandmother used to listen to the same record over and over. Her favorite artist was Anna German …She played her songs until we could not handle any longer!  But we still loved our grandma and her vanilla sweet rolls! One day my aunt told me my sweetest grandma it was time to change it! It was TIME for a new music in the house.
Are you afraid of having new music playing in your life? We are afraid of letting go of the old music we play in our head, old lyrics we keep listening to. In order to feel free we must create CHANGE and let go of old music, lyrics and emotions ! New and good things are in store for you! Do you believe it?
Once we make a decision we create a space to receive more and feel freedom.  FREEDOM can be scary. It can be exciting. It is how you look at it. Freedom is knowing you are on the right path. You feel peace and serenity. You cannot have FREEDOM without feeling it first, visualizing, believing in it. Freedom is doing what you love, serving others they way you think is best! Freedom is when you can release yourself from toxic thinking and truly think positive. Freedom is when you lose attachment or need to be loved and appreciated. You learn to love yourself, a new you and find peace in it.
How do you feel free?
1. Decide what you want
2. Claim it.
3. Ask yourself what freedom means to you
4. How can you serve others with your freedom
5. Believe it and receive it.
Desire to have freedom will open new doors to healing your mind, restoring your life and making it much better than ever.  It is NOT a selfish desire. It is about living in passion, knowing who you are and staying in your power.  It is about doing what you want, making your own career or biz choices and following your heart! Freedom gives your ability to trust yourself and your intuition. It is not going to be perfect but it is your life. We live and learn. Do  not put yourself in a trap relying only on others to give you freedom! When you decide to have it others will feel it. You project it . They receive it.
Isn't TIME to feel alive and have JOY, ABUNDANCE you were promised to receive by our awesome CREATOR? Freedom should be celebrated every day not just on the 4th!
Love,
Happy Independence Day
Tatyana