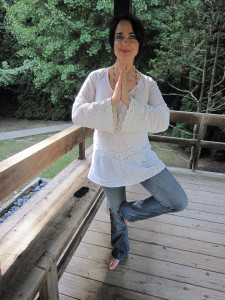 Hi There
Tatyana is here.
As I am writing this personal message to you, I feel so much gratitude for all my life lessons, my experiences that brought me to where I am today. I believe that we are all born to succeed only a few folks have guts to go after it. Why?
Because we are programmed and taught that success is greed and success brings money. But what I tell you success is more than money?
What if you could believe that stress free living is possible and you could fall in love with your life and learn how to be fearless, unstoppable and let go of self-validation, self-judgement and find freedom in being yourself?
What if you could restore your finances and you had access to new resources that will give you a peace of mind?
Sounds good? Then let's talk.
If you are navigating through challenging transitions and desire to develop skills to adapt and cope with life or career transitions I can help you with the EXACT steps I took during my transition times.
If you are in the place of desperation, living in fear, feel stuck and ready to experience a positive change in your life, then you are going to love my special one-on-one personal " Living With Ease Mastery " FREE 40 minutes coaching session where we'll work together to…
=> Get clear and ready for  living with ease and discover what it means to YOU only! (Get into your heart and pull your ultimate desires). It's TIME to let go of what others think of you.
=> Uncover hidden challenges that slow your down and prevent you from being divinely guided so you can get on the path that leads you to ULTIMATE awareness.
=> Become truthful with yourself of what you REALLY want in life and what makes you get up each morning. You will gain clarity about your goals in life. Let's talk about YOUR freedom to THRIVE and experience JOY in life!
=> During our free session you will learn how to get ready to embrace your new vision and you will see self-love it is not selfish. It is a part of your life journey to love others as yourself.
If you'd like to be considered for my very limited, and totally FREE 40 minutes
coaching session and together we will create a plan that works to give you an instant access to simple solutions, please book your time now.
Most people who are serious about their life will jump on this session and be committed to their personal transformation. I know this coaching session is not for everyone but for the ones who envision a better life for themselves and desire freedom.
Here is what my students said after our first sessions:
"I had the opportunity to meet Tatyana. She offered me some time to help me identify my personal growth blocks. Tatyana is kind, professional, assertive and helpful. She offered twenty minutes of her time that turned into an hour and ten minutes, she took the time to help me realize my blocks and gave me useful tools to start changing my paradigms, beliefs and habits. I am grateful for her work as a coach because she has helped me to change my perspective about my current circumstances and gave me some tools to implement in my daily spiritual practice" Anna H
"Tatyana is extremely knowledgeable and strait to the point. I love how her mind works and how well she listens when I share what it is that I need, envision and more". Lisa V
"Love working with Tatyanna. She is so kind and passionate. Instant connection. She gave me so much to think about and so many helpful tips to begin acting on in all areas of my life. She is fabulous!!" Amy P.
Cool?
Once I get your information I will contact you to schedule your session within the next 24 hours.
I will get in touch with you via email or give you a quick phone call.
Again, to take advantage of this offer, simply click on the link below and register for your free session now.
Book your 40 Minutes Complimentary Session Today!
Tatyana Gann
Your Coach