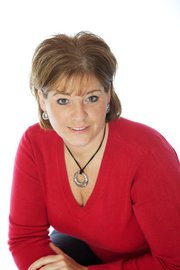 "Discover the truth about the celiac disease and the exact steps you must take on your road to the recovery!"

Be sure to join  World Wellness Education call tonight where our client Nancy Olson known as The Celiac Warrior will be speaking.
Traci Brosman with World Wellness Education will be interviewing Nancy Olson about her battle with the celiac disease and life changing experiences! Nancy will be sharing tips and answering questions to help the community to build an awareness about the disease.
I personally met Nancy on our girls weekend in Palm Springs past weekend! She amazed me with her easy going, happy, positive attitude! We had the best time with  Nancy and our biz partners – creating new dreams and embracing our precious gift – LIFE! We developed a great friendship and a new powerful business relationship!
If you personally have been diagnosed with Celiac Disease or Gluten Intolerance make sure get on the call tonight.
In her interview with Nancy Olson, the co-founder of World Wellness Education Traci Brosman said "In July of 2006 Nancy was experiencing incredible bone and muscle pain, was losing feeling in her legs, her hands wouldn't stop shaking and she couldn't find sleep for more than 20 minutes at a time that she received her long awaited diagnosis.
Nancy was diagnosed with Fibromyalgia, Celiac Disease, Thyroid Disease, severe malnutrition, severe anemia, high blood pressure and border line diabetic. Even with all of these diagnosis Nancy felt hope. She now knew what she was fighting and she could at last search for freedom from her illnesses."
Want to know more? Join Traci and Nancy tonight
Details:Time: 7:00 pm eastern (please note that this time is earlier than previous calls)
Phone No.: (712) 432-0075
The Access Code is: 235356#
Want to more about Nancy Olson? Get instant access to her Thriving With Celiac Newsletter TODAY!
Tatyana Gann
Tatyana Gann is the founder of Smokin' Hot PR Ezine, and SmokinHotPR Boutique, providing publicity, online PR services and even private VIP consulting.  Tatyana Gann is ready to bring you publicity tips, advice and PR services to help you gain more raving fans for your business and create smokin' hot publicity! She has the simple formula for creating a publicity plan that brings results! Grab your FREE publicity weekly advice at: http://www.smokinhotpr.com/