Want to  add more followers on twitter and get more publicity?
You got your fancy twitter background done, uploaded photo, created profile..now what…
Twitter is becoming  one of the hottest marketing tools  used around the world. It became the hottest online party where everyone has an opportunity to voice their opinion, share news, make people laugh and even put together political campaign. Twitter is a  publicity powerhouse.
Twitter track tools allow to monitor discussions, activities and help business owners to make their PR campaigns more effective.  Widgets for twitter, facebook are making it more simple for a newbie to share message in the ocean of social media big fish!
Even though Twitter  can be complicated sometimes,  you have to look at Twitter as a crazy and wild online party.
Nobody is left behind. Everyone is involved and has an opportunity to meet celebrities, politicians, business owners and a little man can compete with a big corporation.
Why is Twitter so successful?
1.      It allows everyone to interact, ask questions and re-post favorite quotes or statements. It is a social virtual gathering spot where you can make new friends and connections.
2.      It allows anyone to learn from the best of the best in their field, and it gives an opportunity to prove themselves.
3.      It is an amazing tool for your personal list building.
List Building:

Now, lets talk about how we can add more followers on Twitter for our business :
1.      Quality followers: The key is to create as many as quality followers and follow people back because the volume of followers gives you leverage, more traffic and it is a social proof.
2.      Cost to market: How much does it cost to market on Twitter? ZERO. NOTHING. It is absolutely free targeted advertising method.  Twitter is about influence on people lives, careers, their daily life event.
3.      Give fun and educational tips: What we share and say, it can affect the outcome of their day. If you say something funny, you might have put a smile on someone's face. If you give a good business tip it might give them idea of what to do. I promote my SmokinHotPR newsletter to share with people what I do and how I can help them. My blog is about  educating my clients and students on creating online publicity. It is about helping THEM!
4.      Twitter is VIRAL. People who love you and care about what you say will repost your comments and share with others. That is why it is so important to build relationships. You must treat twitter as a big birthday party and everyone is having fun and enjoying time and sharing what they do naturally without sales pitches.
5.      Your profile description: Make sure your profile is fun to read. It is not a job application, so make it funny, easy to read and smile. Smile is the best advertising tool that cost nothing.  I often see people without faces who post on twitter. Common, imagine if you came in a mask to a birthday party hiding your face. What would people say? I would be scared to come up to a person in a mask without knowing who they are. Would you? Then stop using silly avatars and start being YOU.
6.      Build network: Follow people who follow the influential people you know.
7.      Being FAST: Reply to people right way if they said something to you and they are not your friend yet. Follow them back. Establish rapport within minutes. Give something valuable to them to read and think about.
8.      Show courtesy: Make comment before even clicking follow button. Get to know people first.
9.      Use tools: Use search feature to find people, topics you want to discuss in your niche and also bring offline clients online and follow you online or motivate them to start a Twitter profile.
My favorite resources: from business cards to twitter track tools, widgets and services.
http://www.Zazzle.com (twitter style business cards)
http://www.Truetwit.com– check validation of services
10.  Time: Usually afternoon or late evenings after 7 pm are best time to get on twitter and weekends are always the best days to chat and share. Do not create new life on Twitter be you and set time for twitter life.
11.  Humor sells. Share with people funny stories, news and not much of what your business is about. They will see it in your profile. Interact first then approach if you want to.
12.  Spread love: Do not forget to praise people, compliment them.  How do you feel when someone says to you that you look fabulous in that red dress? I am sure you would feel amazing. We love compliments and naturally we give them back to others. Pay it forward.
13.  Questions, Questions and more questions. Ask and you will receive. People love questions. They are hungry for them. Ask and you w ill start conversation… Create dialogs first and make sure when they answer to you reply back to them. Courtesy is the best policy on twitter.
14.  Be the best host: Invite friends from other social network. For example, I invite friends from Facebook to follow me on twitter. They love it and it is fun. Very simple.
15.  Re-tweet: Don't forget to re-tweet or repost what others say if you like it and it makes sense to you.  At least try to find out what people do first before you retweet. Read their profile. it is a must if you want long term relationships.
16.  Don't forget your blog: Make sure you send all traffic to your blog, your free educational training that can lead them to your report page to build list. As my mentor said, "Loose control of your marketing" Give away for free without asking to opting to build solid relationships, book your speaking engagements, JV offers and more.
17.  Twitter link: Do not forget include links to Twitter on your blogs, your other social networks, your press releases, articles and other publicity platforms.
18.  Create Social Media Releases: Use http://www.pitchengine.com to create stories and use their Twitter feature to share your stories. Awesome tool for branding and your publicity
PS. If you are seeking a designer and branding expert to establish your social media presence, connect with Bryan Gann, the founder of Kreadiv branding services, our creative director and an amazing designer who have been serving many cool clients.
Enjoy tweeting!
Tatyana Gann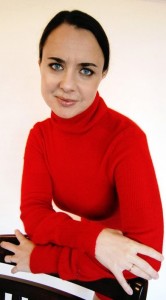 Tatyana Gann is the founder of Smokin' Hot PR Ezine, and SmokinHotPR Boutique, providing publicity, online PR services and even private VIP consulting.  Tatyana Gann is ready to bring you publicity tips, advice and PR services to help you gain more raving fans for your business and create smokin' hot publicity! She has the simple formula for creating a publicity plan that brings results! Grab your FREE publicity weekly advice at: http://www.smokinhotpr.com/