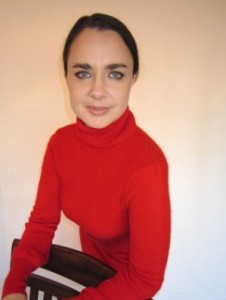 "If you do not breathe through writing, if you do not cry out in writing, or sing in writing, then don't write, because our culture has no use for it. " Anais Nin
Do you feel scared, nervous or frustrated about writing your own bio?
If you are about to write a biography for your website you want to make sure you know what you want to achieve with it.  Depending on what niche you are in you must create a compelling story that sells YOU and your service. It is very important for your brand building, your brand identity!
If you are in a speaking business, you must talk about your journey, challenges and how your story impacted people and your vision for the next 5 to 10 years.  Give people three to five factors about yourself they can remember you by. It is very IMPORTANT to know what your persona is. Make sure it is not fake to fit into what customers want but be true to yourself.
If you are a writer give examples of your writing and reactions of your fans. Show the progress and the culture of your community.  Speak from your heart as well.  Speak the truth. Just because you want to land a story with a major magazine does not mean you must try to please them by denying who you are at the core.
If you are in a coaching/mentoring business, your bio should  describe your passion for mentoring, your discovery of your true passion and point out what your coaching has done for their life and business.
A good bio always sells YOU and your products. It is an important part of your media kit which we discussed earlier.
Now let me ask you, do you use photos? It is a great publicity tool.  Photos are cheap and effective. Use photos that show relationships between them and show photos of events where actions are taking place not sterile, boring passport looking photos. Laugh, frown, jump and smile. Be different…Be natural. Show your personality. It connects people with YOUR story! Example, my work in a studio in Nashville with my mentor David Cooper. Photos like that create stories and memories.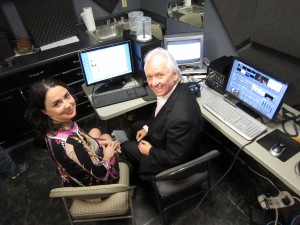 Here are some questions that can help you to create a good bio for your website and your publicity:
1. What words would you use to describe yourself? What words do others use to describe you?
2. How you would like to be perceived by others?
3. What are you passionate about?
4. What is your mission?
5. What talents and skills do you have to offer others?
6. What makes you an asset to the society?
7. What steps have you taken to share your brand with others?
8. Do you feel you have a strong presence?
9. What life lessons you can share that can change other people lives?
10. Any there any particular events that have changed your life?
Your brand identity is very important for you and your customers. Knowing what you stand for, your core values, your vision is the foundation of solid business. When you have a great business bio in your media kit that reflects the core values and your vision it is a great way to build long term relationships.
Make sure to print the questions out and use them for writing your bio.
Let us know how we can help you to craft a perfect bio for your website, your media kit to give you and your business a better publicity
Have a fantastic week!
Tatyana Gann
Tatyana Gann is the founder of the TatyanaGann.com ,  providing publicity consulting/coaching for her clients worldwide. Tatyana Gann is ready to bring you publicity tips, advice and PR services to help you gain more raving fans for your business and create the rockstar publicity! She is ready to infuse your life and biz with passion and inspiration! Grab your FREE publicity and biz weekly advice at http://www.TatyanaGann.com