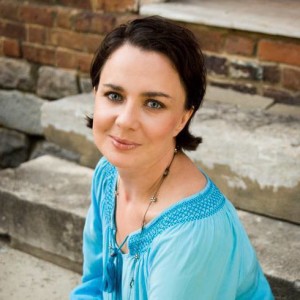 You have heard a saying "Tough times do not last…tough people do.."
Well…
Today I am giving you 5 ways to stay strong, reduce stress, love yourself so you can survive divorce. The beautiful thing is when you have the right tools and know the exact tactics how to get through the divorce, you will be well prepared for your new life once your divorce is final.
But… I do want to ask you the most important question- do you really want a divorce? Is this your final answer? Do you know the consequences of divorce?  I am not a therapist, a doctor, or a family counselor to give you a marriage advice. I am a woman who faced a divorce and it was not easy. You must follow your heart and believe if you can save your marriage then, please do.  If you think you have done everything you could to save it and have exhausted all your options, then you can decide what works best for you.
The main point of my article is to help you survive divorce and take control of your life.
Before we discuss all the five ways to keep your stress levels down there are couple things you should consider. During the divorce, we tend to isolate ourselves from our friends and family. I know we do not like to discuss our family matters and you should not. However, it is a perfect time to step out of the box and become a better version of yourself.
When you stop isolating yourself and instead, you get out and find the support system you will experience a personal transformation. You will meet others who might need your advice as well. Some people are financially prepared to survive a divorce battle, but then you meet the ones who are total wrecks on the emotional level. Being a helpful resource for another person will help you get out of the funky mood and be of service. You will grow on a spiritual level. You will learn to trust yourself and others.
Transformation is worthy.
It has been almost a year since I got divorced and it was a very hard year of finding yourself, starting my life all over at the age of 40, trusting myself and others, and of course, healing my heart. The moment you sign a divorce decree is a new beginning and it is a scary time, yet it is the time when you find a new level of courage to go on.  I think that was my biggest reason to become a holistic and a transformational coach and help women who were going through the divorce.
Each person's experience is different, but the emotions each of us does experience are the same. We cannot believe our divorce is final. We feel alone, isolated, angry. We start grieving and we sometimes try to avoid these emotions by stuffing our heart with things that do not last or do not matter.  Unfortunately, we cover them because we want to look cool and we care what others think.
We live in denial.  We feel lost. We feel sad.
And you know what? It is okay not to be okay.
I remember asking God "When will it be over, God…I am tired, exhausted and you want me to go on?"
Somehow you find the energy to go on and look fear in the eye…You go on. You persevere. You will make it through and I believe in you.
If you are going through the divorce now, I hope this piece of my personal advice will prepare you for an emotional boot camp you are about to experience. I am not going to lie to you and say it is going to be perfect. Yes, you will feel a relief that your legal battles are over once your divorce is final. You will be able to start a new chapter of your life but you will learn to adjust and change your lifestyle.  You will no longer be called a wife or a husband. You will find yourself facing new YOU and that is when you have to set new boundaries and be excited about a new chapter of life. You must commit to becoming a better version of yourself and leave your old version behind.  The way you take care of yourself while going through the divorce will determine how you will be treated and how you are going to treat yourself after you become single again.
Now…Let's talk how you can survive divorce by reducing stress, staying strong and relaxed. Is it possible? Let's find out.
First of all, I am sharing my OWN experiences and what I have learned as a result of my personal soul-searching and transformation. Today I am giving you the exact outline of tactics and strategies that have worked for me. I have spent 3 years studying holistic healing, laws of mind, the power of energy to change my life, and becoming very clear about my calling as a transformational coach and a writer. It is my privilege to share my knowledge with you so you can feel less stressed, and see the most negative event in your life as the best opportunity to grow. I am going to address a few questions to help you go through divorce by understanding who you are and what you can do to ensure the best outcome.
Are you emotionally ready for divorce?
The majority of people are not ready for divorce. It is an unexpected event and even though couples talk about divorce, the event becomes real when you see your "love" in the court room. We think being emotional and vulnerable is great…but NOT during the divorce. You must learn how to transform your current outcome by changing how you think, respond and feel about it.
It is very true. If I had known the laws of mind and the power of my words….then I could have changed the final outcome. You would be surprised how it can change you and your life.
You must be very clear about the outcome you ULTIMATELY desire and believe that you would do all the RIGHT things. As you start a divorce process your goal is to stay relaxed and together.
Self-care is not selfish
How are you taking care of yourself? If you do not, then why not? Self-care is not selfish. You cannot perform well when your body is tired and your mind is not clear. Self-care is VITAL for your endurance during your divorce and it will be even more vital as your embrace a new chapter of your life.  My daily protocol has included essential oils for managing stress, meditations, salt baths, occasional massage, drinking lot of water and avoiding wine. Sleep is MUST.
I enjoyed hiking on weekends and evenings to clear my mind.
Everything is energy.
Have you heard that right? Your feelings affect your energy. The energy that you feel behind each thought can bring a change into your life. You are in charge of how you feel every day. You will have negative and positive thoughts. Learning to stay centered, balanced starts with understanding that anger, fear, anxiety will cause your energy to be off and can affect your desired outcome.
If you feel your energy is off and you constantly live in fear, anger or experience other negative emotions, no matter what you desire it is not going to happen. That is why seeing the desired outcome in your mind and using the power of visualization will help you build a bridge from where you are to where you want to be.
Secondly, you must learn how to release anger and resentment, forgive all the hurts and pains so you can survive. Forgiveness is a big deal and it will free you from the negative emotions you are experiencing. Do not delay forgiveness. You are doing it for yourself. Meditation and daily prayers have also been a very effective way to feel balanced.
Water…
Hydration is important. Drinking a lot of water can help you unwind and reduce stress according to the fitness and sports medicine experts. I have been drinking kangen water for over 6 years and have been adding the essential lemon or orange oils to help me keep at my best during such difficult times. If you want to learn more about Kangen Water book 30 min session with me
Whole and clean foods diet
I did my best to eat healthier.  When we are stressed we forget to eat or we eat the WRONG foods. I tried my best to avoid junk foods and include my favorite fruits and veggies and consume less sugar or white flour. I was craving mangoes, avocados, and citrus fruits. Your body will tell you what it needs. Tune in and listen to your body.  During the first year of my divorce, I have stopped drinking coffee and only drank herbal teas. There is something about a good cup of tea to warm your heart.
I know it sounds simple but why not, right?.  The divorce is complicated enough and I encourage you to take  a deep breath and relax.
Remember every day is a new day. When you take care of your body, mind and spirit you can get through life challenges.
If you liked my advice, feel free to schedule a free session with me now. I will be honored to guide you and show you how to unlock your inner power and create the outcomes you desire. Click here to book your free session.
With love
Your Coach Tatyana