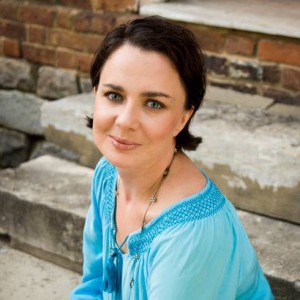 "Are you interested in learning how to uncover and share your message, get media attention, grow your business and increase profits using PR and creative content marketing strategies?
Dear entrepreneur,
You have a dream…A dream to have freedom, grow your business and be of service to others.  You believe your product or service can make a big difference in peoples lives but you do not know how to share your message with your audience and do it RIGHT and FAST!
Tatyana is here to help you to say YES to stepping into your purpose and experience professional breakthroughs, by providing ongoing PR consulting and coaching and offering various marketing services to your existing content marketing challenges. Tatyana will uncover your hidden talents, your core values to create the most authentic message that audience will love.
If you are seeking a customized and strategic approach Tatyana sets aside special weekly consulting and coaching days when she will deliver innovative content marketing strategies, latest applications and lays out the plan for your PR/brand content development campaign in her Initial PR Strategy Session.
In addition to her down to earth, intuitive guidance and positive outlook to all challenges she is dedicated to improving your online marketing presence. Tatyana will work with you to create the most compelling, fun content to convert your readers into clients! One of advantages of working with Tatyana she is also a certified life coach. She will also work with you on finding yourself, your passions, and how to stay authentic as you are building your online presence. She has worked with new businesses and established companies in various industries getting results in such niche as "weight loss after pregnancy"
This is the sweet spot of what she does and she has helped a lot of people turn things around very quickly, but she does not do this with just anyone. Business owners who really need to improve their brand content, find new channels to reach consumers will benefit the most from her coaching and consulting sessions!
She helps you to identify the weakest areas in your content marketing including press releases, social media stories, newsletter and blog content, email headline ideas and even your basic web copy. Tatyana has helped her consulting and coaching clients to find new creative ways to make their business more profitable after a complete analysis. She wants to get to know you and get YOU immediate results. Does that sound good to you?
If you have the patience to do what it takes to develop your story, build your name recognition and get the best publicity for your products; then, YOU have an opportunity to work with Tatyana.
If you serious about up-leveling your business and position yourself as a thought leader; then, Tatyana's consulting can be a great fit to expand your biz!
If you are open to hear fresh creative ideas to develop your newsletter, e-zine and promotional ad campaigns; then, Tatyana will be glad to see your vision come true!
Tatyana is a wonderful end of story. If you want to hugely improve your business presence and attract clients she is the person to go to. Before she started working with us we had wrong ideas about our business. We didn't target the right audience, in fact she helped us to realize (in very gentle way) we did not target any audience at all. When we started working with Tatyana we virtually had to start from the scratch and we have no regrets. That has given us a fresh outlook on the business. Thanks to her advice within a month we were able to get the same amount of traffic to our site as it took us 6 months before.

She has thousands of ideas to choose from not only in PR area; she is very approachable and takes her time to explain everything. I would like highly recommend Tatyana as a mentor if you are seriously thinking about moving your business fast forward.  Agata K,  founder of http://www.momsfitnessheaven.com/

"Thank you so much for taking the time to offer your help. You have helped me to get super clear on who I am serving, which in turn will allow me to reach more of the people who need my help. I have no doubt that working with you consistently would bring amazing results, as I have already gotten so much out of just 20 minutes with you! Thank you again and I can't wait to connect with you further. Lilli "

Fiona from UK, "Ladies Tatyana definitely knows her stuff. We just had a brief conversation and I have literally started to become unstuck/enlightened (and that's before her training programme has even started)!"

Her coaching and consulting services are NOT for you if…
• If you are not open to criticism, new fresh perspectives to help you to thrive…
• If you believe in overnight success and believe in a fairy tale of becoming famous by doing nothing…
• If you are not willing to listen and implement her strategies to see RESULTS.
Working with Tatyana will become a turning point for your business growth and her consulting days with you will give you honest insights and provide a creative publicity plan that you can follow to attract your IDEAL clients effortlessly, gain visibility and build online and offline credibility!
During The Private Strategy Session you will be able to assess your online publicity and promotional campaigns and map out a "recovery" strategy with Tatyana.
During the next few months you will be able to consult and work with Tatyana on the following topics:
• Missing elements of your content campaigns
• Fun and compelling ways to write a magnetic media story to entertain, educate and motivate your customers
• What type of a press release you need for your business and how to leverage a press release in your marketing and social media campaigns to gain a better credibility.
• Common flaws when writing biography or about me page sharing your message and your mission.
• How to create irresistible content that your customers will want to share with their inner circle.
• Proven strategies to approach writers to publish your story in major publications
• How to develop and write a simple presentation and your keynote speech for your speaking gigs and what to avoid when creating one…(I will privately share the exact blueprint what you need to get a presentation done that brings results and new clients) That is only for my VIP clients.
• Become "a local celebrity", an expert local biz owners know and trust in your home town
• List of innovative PR tools to share your message
• How to write effective headlines for your social media content and your newsletters
• How to get high profile experts to give you rave reviews and how to build and maintain relationships for your personal and business reputation.
• And much more
So, are you ready to work with Tatyana and experience amazing results?
There is one thing I need to tell you… Tatyana only takes SERIOUS business owners who want to make a change in their business and be dedicated to learn the skills that can help them to grow their business and build a solid reputation!
A qualifying interview is necessary to see if you are ready and committed for the future VIP strategy sessions. (Some businesses or individuals may not be ready for the commitment of a PR VIP days)
Tatyana can only accept a LIMITED number of business professionals … only those who are eager to apply her creative breakthrough strategies immediately will see BIG difference in their online presence! She will be glad to refer you to the experts
Would you be open to Tatyana helping your business in earning 2-3 times more later on down the road after you've had a chance to get to know each other better and after she helps you get some immediate results?
The amazing thing is that if she asked you to invest $15,000 into your business and she made you $30,000 you might be happy with that investment RIGHT?
…But she just wants to start with something smaller so she can determine how much money you are leaving on the table. By tweaking one of her client's company message they saw she could easily reach a better audience and charge 40% more for her services just with one simple strategy!
Tatyana is looking forward to speaking to you personally and discuss potential opportunities. Fill out the form to arrange an 15 minutes interview to see if you meet the criteria and if she can really help you.
Book your discovery 90 min session today!
If you believe you are ready for a long term work together we can start working together immediately. Apply here: