Announcing! Special Interview and PR 2.0 Training With Jason Kintzler, A Media Cowboy, CEO and Founder of Pitchengine, Tatyana Gann and Angela Giles!
(watch this video!)
Learn how you get on a first page of Google with just one story, PR 2.0 strategies that are simple and bring product awareness, traffic, leads and loyal buyers!
Ready to take your business to new heights? Watch video above and register for our webinar and hear a special interview with Jason Kintzler where Angela Giles and myself will be asking JasonKintzler the most difficult questions and answering your questions!
Who is Jason Kintzler? He calls himself a media cowboy, passionate about PR 2.0, social media and SEO.  He is CEO of Pitchengine , the growing PR 2.0 online room where brands become known!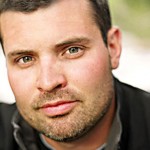 Are you ready to keep everything simple? Lets be honest!
Then, you need to register for our webinar
Details: Monday Sept 13, 2010 8 pm CST.
Here are some things we plan to cover and show you:
1. Important ingredient of PR campaign
2. PR Effective tools that are so simple that high school kids can use it.
3. Important factor of PR campaigns before you even create one
4. SEO tools without being SEO geek
5. You have a product, a book, ebook you want to sell but feel stuck and need an inspiration
6. If you believe you have exhausted all your marketing methods and feel sick on your stomack when you think of all the methods you tried
7. How to become super star with your local business in your community and want to bring it online but you never done it before
8. How to reach buyers directly without journalists and other media sources
9. How to build a new list of buyers but do not know how…
10. How it can rebuild your name after negative publicity
Let us show you how to craft stories that have the power, the electricity and works as a magnet to attract buyers and serious folks to you.  Let us show you how your stories can become MONEY MAGNET!
See you there!
Tatyana Gann
Founder of SmokinHotPR.com
PR 2.0 Consulting, Training and Writing Services