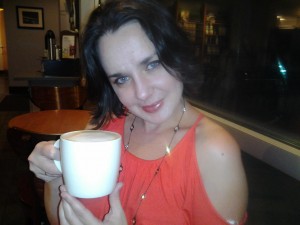 Good morning . Let's have a coffee chat about you!
When I asked my clients in the past if they had a great bio they said they never had time to put one together…or did know what to write. I decided to give you  some ideas .and questions to ask yourself to remove your writing block. Simple. Fun. Easy! You need a good short bio/pitch when you introduce yourself to a group or new friends/biz partners.
Make sure print the questions and write answers beside each question.
What is the most UNUSUAL about what you do?
What is exciting about what you do?
What are you strengths?
How do you satisfy your customers?
What does motivate you?
What is the most interesting thing for people about you when they see first time?
Do you have WOW factor?
Make sure it is only 2 sentences and use essential words…
Make it for specific audience…It depends on each niche you target!


Step 2. Resources:
My favorite blogging platform to get best exposure is Empower Network…If you do not have time to build a blog and want to get more exposure for your business for a small marketing fee I recommend Empower Network. Click here to see my blog and decide for yourself…
I would be honored to work with you and consult you to map out your creative writing or publicity plan. I only take serious qualified business professionals who have patience and willingness to get work done…Schedule your appointment today
Have a great day
Tatyana