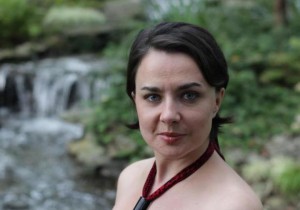 Summer time is a great time to share news about your products and future promotions. People are relaxed and less stressed! People are eager to read and learn more. Do not think that summer is a slow season. Media never sleeps. Buyers buy!
Today I want to give you an example of a press release I have written for my client ESP Botanicals. We have released it before a Mother's Day to share news about special  healthy skin care options.
Here is the press release. I have included examples of headlines that includes important keywords.
Examples of titles: Announcing! Brand New Natural and Organic Skin Care for Moms –ESP Botanicals ( simple)
Brand New and Complete Beauty Regimen in a Glass- ESP Botanicals –Organic and Natural Skin Care for Moms
Finally, ESP Botanicals!… the Ancient Secret to Beautiful and Radiant Skin!
Summary:
In honor of Mother's Day Celebration, ESP Botanicals gives every mother  Mother's Day gifts that she really wants- the perfect gift of healthy glowing Skin. ESP Botanicals is a brand new line of organic, non toxic skin care and baby care products inspired by a mother and a daughter's mission to bring changes in the skin care industry.   The products are available on http://www.ESPBOTANICALS.com
The main text:
ESP Botanicals is a new upscale line of all natural and organic skin care which is formulated without parabens, restoring health and purity back into women's delicate skin. ESP Botanicals CEO and product developer Trisha Springstead shares her vision for her organic skin care line that every woman should have in her vanity room. Her mission to bring the safest products in every family started when her mother was diagnosed with a terminal cancer. Springstead's mother became her inspiration and the main reason to build awareness about the dangers of the commercial skincare products for women and babies.
Trisha Springstead's mission is to educate consumers about the harmful skin care products they use on a daily basis and about new
ESP Botanicals organic skincare products . Trisha Springstead points out "What you rub on your skin can kill you!"
Arriving just in time for Mother's Day, ESP Botanicals make the perfect gift and come packaged in a Swiss Miron Glass to add that personal touch! It is a perfect gift to all moms and honoring her mother's life!
Trisha Springstead's ESP Botanical line uses only glass and non- leeching, reusable boxes. The company does not endorse any chemical or herbal placed in plastic.
Infused with the best oils and fruit botanical extracts, the new skincare line is a piece of heaven!  ESP Botanicals' customers (including many international celebrities) have achieved tremendous radiance and total skin perfection!  It is truly a magical awakening experience when the balms gently touch your skin!
Springstead believes that women should not settle for cheap quality skincare. She has extensively evaluated all the ingredients and combined perfect natural and organic blends into her products, so that women can feel confident and beautiful, inside and out! With so many so-called "healthy" skin care lines, which are loaded with fillers and potentially harmful chemicals, the nourishing formula of ESP Botanicals protects and restores your skin… naturally!
Trisha Springstead pointed out, "I have conducted extensive research of countless organic skin care products brands, only to discover that not all of the ingredients are safe and effective. ESP Botanicals have been specifically formulated and developed to contain the highest quality organic ingredients for moms and babies, ensuring only the purest, most natural results!"
Preventing toxic chemical overload, ESP Botanicals brings the most green products to the organic skin care marketplace, creating products that women can feel confident in using for not only their delicate skin, but also for their baby's gentle skin!
Finally, an organic, green, non toxic line of body and bath skin care products that will leave your skin feeling clean, light and nourished! When choosing a Mother's Day gift or even a baby gift, you cannot go wrong with an "ancient beauty secret in Swiss glass"!
In a recent interview with PR strategist and publicist Tatyana Gann, Trisha Springstead stated that her skin care line is the hope that men and women have been waiting for… no longer do they have to be controlled by the way their skin looks and feels!
Who can it help?
Moms with infants and children up to the age of 12, who are seeking organic, natural skin care for the entire family
Individuals with skin problems can use the products to clean, protect, sooth and heal
Consumers who believe in the green way of living, a chemical free lifestyle
Finally moms can experience an "Awakening to Healthy Skincare"! There is always time for a new beginning… and new skin!
To get instant access go  to ESP Botanicals organic skincare products
For the media, contact Tatyana Gann, PR strategy consultant and publicist
615 354-7625
 Here are the rules for a product press release:
1.  Create few variations of headlines with two important keywords
2. Summary should include two keywords and about 3 sentences. 150 characters
3. Body should include introduction, announcement about your product and be very interesting, exciting information that will bring solutions to your new clients.
Focus on solutions
Focus on what it will do for your clients
Facts…Provide facts
Use interview pieces in the press release to refer to
Make it at least 500 words
Give instructions  how they can get an instant access to a sample or a free report
Tell media how to reach you…(make sure you have a page on your site for media )
Give link to your media kit if you have one made for your business or your product
Include contact info
Use images in the press release (which you can pin on pinterest)
Submit story to ONLY paid PR services as PRWeb.com, CisionWire, and less expensive as SanePR.com, premium version of PRLOG.com
Key is to give your clients a taste of your product by sharing experiences, case studies and how they can get buy it…Make it authentic!
Now you can go and create your own press release…If you are serious about creating a business PR plan contact me at 615 354 7625.
Have you seen our promotion for my summer training program? Get your 6 weeks consulting/coaching program with me today!
Tatyana Gann
PR strategist, Mompreneur
Look forward