Topic today is about the type of  a press release some business owners forget to write about or write too late. Do you have events, webinars, speaking engagements coming up in the next 60 days? Do you write about them? Have you launched an event that is going to be your weekly training call or a monthly teleclass?
Why do not you let the world know? One of our clients HR leading voice in social media Jessica Miller Merrell takes advantage of PR campaigns and talks about every event, every award, her clients stories and hot topics in recruiting, HR and social media niches
The key to writing an effective event press release to share something unique that other events do not offer!
Give 3 to 5 bullet points.
Include quotes and give 2 to 3 paragraphs about the mission and the vision you have.
What kind of clients can benefit from the event?
Write about your events 2 to 3 months in advance. Then write again the month before and then a week before..Put in front of people.
It is called PUBLIC RELATIONS. Build connections. Build networks.
Share it all. See the example of an event press release below.
Enjoy a press release below! Jessica believes in the PR campaigns and she has been very satisfied with the results. Patience is the key in PR. It gives your audience to know you, bond with you and give you the publicity you deserve!
Have a great weekend!
Tatyana Gann
PRESS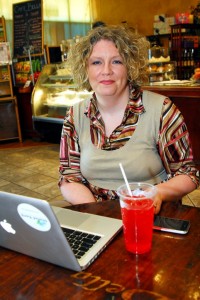 Workplace Performance: Jessica Miller-Merrell Launched Conversation Culture Series!
The Conversation Culture Series is a brand new training for HR professionals that Jessica Miller-Merrell has recently launched to impact the workplace performance and give a social media perspective on how to increase productivity. http://www.blogging4jobs.com
Workplace communication has become a key factor in workplace performance. Today, everyone is talking about engagement whether it's employee engagement, customer engagement, client engagement, or candidate engagement. Jessica Miller-Merrell launched the Conversation Culture Series to teach professionals how to engage, communicate with employees, simplify the hiring process and increase productivity using social media.
Miller-Merrell believes that Workplace performance depends upon many factors, such as workplace culture and engagement.
As one of the leading Human Resource voices in social media, Jessica Miller-Merrell stated, "Engagement can happen a number of different ways to promote a Conversation Culture… and conversation involves engagement. While talk may be cheap, the real magic of engagement isn't about talking, it's about listening through a variety of methods."
The Conversation Culture Series is an innovative way to educate company owners and Human Resource and social media professionals about how to engage within the social media realm and build relationships. Being authentic means establishing relationships and making meaningful connections with all these personal relationships affecting your HR metrics, including turnover or retention, employee engagement and recruiting statistics.
Recently, Jessica Miller-Merrell had the opportunity to sit down and chat with Guy Kawasaki at SXSW about his book, Enchantment: The Art of Changing Hearts, Minds, and Actions and how enchantment works. Miller-Merrell said, "Guy Kawasaki calls the process of engagement and being authentic "Enchantment". He talked about the importance of being personal and an individual and how personal relationships can drive your business. He inspired me to start the Conversation Culture Series and I am very excited about the impact it will have on Human Resource Professionals that are using social media!"
Jessica Miller-Merrell encourages HR, Recruiting Professionals and Company Leadership to be open to developing a culture that plays an integral part in workplace performance.
For business tips and advice, visit the Jessica Miller–Merrell website and claim a free report at http://blogging4jobs.com/.
For the Media: Jessica Miller-Merrell is available for expert quotes, speaking engagements and consulting. Contact Jessica via email at jessica(at)xceptionalhr(dot)com or by phone at 405.912.4885.
For Media inquiries contact publicist:
Tatyana Gann
615.354.7625
About Jessica Miller-Merrell:
Jessica is a leading voice in the Human Resources Social Media Community and has over 10 years of experience in Human Resources and Recruiting. She hosts the first and only Internet web-show for job seekers on Mingle Media TV called "Job Search Secrets". Her book, "Tweet This! Twitter for Business" was released in February 2010. Jessica has been quoted in publications as an expert including Glamour Magazine, Entrepreneur Magazine and SHRM's HR Magazine. She is the hostess of Job Search Secrets with the Jessica Miller-Merrell podcast.
Jessica is a sought after speaker about Human Resource's role in social media and has spoken at SHRM's Leadership Conference, HR Southwest Conference and the HR Florida Conference.
A Complete bio can be downloaded on Blogging4jobs.com