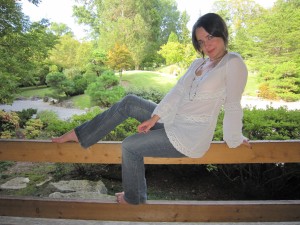 "When I let go of what I am, I become what I might be." ~Lao Tzu
Tatyana is here.
What if I could show you how to use your setbacks to rising strong, let go of what you think you should be and find exciting reasons to transform your life?
Are you ready for a life of pure authenticity, freedom and joy?
How would you like to be able to master your thoughts, your energy, focus on the RIGHT intentions,  be on FAST track and stay on track? Would you like to know how to focus on your strengths and start believing in yourself again? Would your sense of wellness and your better relationships with yourself and others make a difference? Will you like to achieve a better performance and improve the quality of life?
How can I help you?
Over the last 5 years, I have personally gone through major professional and personal life changes that pushed me forward to embrace a new journey and discover who I was so I could help YOU. I LOVE helping people and becoming a transformational coach was a long journey of my own self-discovery. I have been where you are now, lost, disconnected, scared, misinformed and did let life just happen to me…until I took a control of my life.
I had to take control of my life if I wanted a different result. 
It took me a few years to learn about myself and the past three years I have studied everything I could find in the area of personal development, mind mastery, holistic energy healing and that is why I am giving this knowledge to you.
My transformation did not happen overnight like some of us usually wish for, but it happened because I put myself in the place where I was forced to transform and grow.
Today I will be honored to walk by your side and teach you to make  best choices and best decisions to enable you to create the right mindset, let go of the blocks that have been sabotaging your life so you can finally be satisfied and excited about your new life again and see brand new opportunities where you can grow and blossom! I dedicate my time and energy to work with you and I am excited to invite you to explore this opportunity.
I have worked with executives, small business owners, parents, professional working moms, college teachers people who wanted to overcome fears, feel confident, be MORE and BETTER..and you can read their stories on my page. I do not pretend or sugar coat, but I promise I will gently address the issues you have talked about and we will create a plan to get to the roots of it and make a leap in your mind first…
" I have had the opportunity to work with Tatyana Gann. I have had 4 hours of coaching sessions with her. She has helped me in just that short time move forward and face some fears and make some changes in my life. I have enjoyed working with her and will continue to do so. Just last week I had a breakthrough and made the personal choice to remove a negative individual from my life. That is something I have never done and I credit my conversations with Tatyana helping me work through some struggles and baggage I am/was carrying.
She has been wonderful. For someone like me who is extremely visible online and successful, it's hard to admit when your personal life or other area isn't living up to what you think it should be." – Jessica Miller Merrel CEO www.Blogging4Jobs.com
" I needed the lessons you taught, enjoyed the learning I gained from the lessons you gave to me..lessons which took me back in time, and yet pushed me forward to my future. you are an able and attuned Intuitive..one who will further the Lives of many. " Maureen M…
"I just want to say thank you to Tatyana my life coach for our wonderful meeting today. I was in a funk going in and on cloud 9 coming out. She's amazing." Brad S. Nashville TN
Here is what you will get:
You will get one-on-one coaching. You will get weekly email and Skype support so you can email me to answer all additional questions. During our weekly one – on- one coaching sessions we will be honest, vulnerable, authentic  and we will address the issues that have been clouding your happiness. We will find the best solutions to get you where you need to be.
During VIP coaching sessions we will go through 10 steps that can help you become more clear and determined:
1. Identify what you are willing to give up in order to have a new life and regain happiness
2. Set new boundaries and do a deep inventory of your values
3. Envision the outcome you want to achieve in the next 90 days, 6 months and one year. Defining your ultimate vision for your professional or personal life and what choices you must make.
4. Establish a new foundation in your professional and personal life that is aligned with your values and your personality type.
5. Learn how to get unstuck and make new decisions that move you forward.
6. Learn how to adapt and cope with challenges during life transitions.
7. Get in touch with yourself and rediscovering who you truly are.
8. Celebrate life and what matters the most
9. Establish Holistic lifestyle principles: self-care, clean eating, best hydration and simple exercises:
10. Set a vision of your financial freedom—your vision and your plan of action.
Are you ready?
I will be honored to support and guide you to achieve your goals
My question to you…What would YOU invest in your transformation?
Our intensive one-on-one coaching is for you if:
If you are feeling exhausted and believe you cannot control your thoughts….
If you are feeling out of place in your life, alone and disconnected…
If you are not achieving breakthroughs and have no idea what is holding you.
If you are suffering from unclear thinking and afraid to make new decisions…
If you are afraid to trust yourself and afraid to fail…or letting life just happen to you…
Now…
I am ONLY accepting 10 private clients per month.  If you are accepted,  I will work with you on a private basis, coach you, support you and provide TOP resources, tools, and strategies to transform your life and or business.
My coaching is NOT for everyone but the folks who are passionate about their life and transformation.
The good news….
You can get started with my three simple options:
Option 1: Life Coaching Silver Package
Special Price– $600 
You will get 4 x 60 minutes life coaching sessions plus email and text support. We will work through your main issues using my 10 steps system and help you find best solutions, go through challenges and transitions with ease. Make sure schedule a free initial session today. We will discuss the best option that works for you!
Option 2: Life Coaching Three Months Gold Package 
Special Price – $1997 
You will get 12 x 90 minutes intensive breakthrough and life coaching plus email consulting/coaching and weekly assignments in your workbook along with my email support. It is three months commitment and it requires your time and energy to make things happen to experience a positive shift.
 

Option 3: Life Coaching 6 Months Program 
Special Price: $3500
I will challenge you to be your best, define your vision, renew your passions, clear your blocks, increase self-worth and improve self-esteem, set new goals, and renew your passion for LIFE! Transformation is a process and I am here to assist you.
You will receive the same tools, strategies, and resources I used in my own life that helped me to transform my life and go from feeling broken after divorce, feeling lost and devastated to  healing my mind and my heart, redefining my life purpose, gaining clarity, rebuilding my life and discovering my life purpose- becoming a life and breakthrough coach. I will only share the core fundamentals that worked for me and we will work together to transform your life!
You will get one session per week, unlimited email support, and your weekly homework to get you on the right path. (ask about payment plan)
If it does sound like something you want to do, then let's get started!! Remember it is for serious people only…It requires work and dedication on your part to improve the quality of life. If you are serious about this commitment fill out the contact form below and I will be happy to contact you to see if you are a qualified applicant.
If you are ready then schedule your initial 40 min free consultation and let's connect!
Please fill out the contact form and we will discuss your best options within 24 hours
I look forward to meeting you.
Your Coach Tatyana