If you want to learn how online PR strategies can help you to grow your business join us today for a special call at 3 pm EST 2 pm EST with a veteran of internet marketing Willie Crawford.  I am very honored that Mr Crawford will interview me on the topic of the power of  online PR for small business owners.
Listen today at 2 pm CST 3 pm EST
Willie Crawford is Veteran (15-year) Internet Marketing authority teaches what he and members of his Internet Marketing Inner Circle have discovered really works in generating a steady, reliable online income. Learn topics such as finding a profitable niche, generating website traffic, building a responsive email list, creating your own products, selling more affiliates products, branding yourself, networking, setting up joint ventures, and how to simply run a successful business.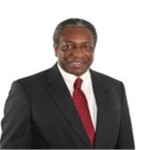 Many small business owners, both online and offline  don't fully appreciate the power and value of good public relations (PR).  Properly used PR can leverage the results of any advertising effort many times over. Good PR can literally be worth more than millions  of dollars in advertising.
Here are a few very important things to consider before starting a PR campaign:

….Do you have a coaching business and want to increase profits?
….Do you have a product about to launch and want the whole world to know about it?
….Do you have an established brand and want to build a solid online reputation?
If you answered YES to any of these questions, during my interview I will cover the following:
…help you to spread your message
…and manage a solid online reputation
…rebuild your name and your company's name if you have suffered due to online attacks and places, such as Rip Off Reports and Scam.com
…obtain better SEO
…get more media interviews
…increase sales
…book more speaking engagements
We look forward to serving you
Tatyana Gann