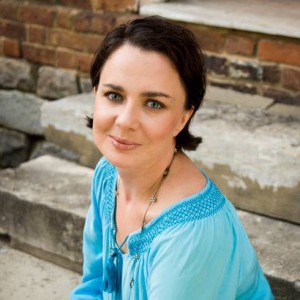 I have not been honest with myself until….
I have not been honest with myself until I looked at my sons and said…"Heck…what am I doing? Where am I going"? I tell my kids to follow their passion and do what they desire…yet I let my desire slip away…
This thought has been on my mind for a long time. "Me, Tatyana…a woman who inspires people to be better and more…how can I NOT be honest with myself?"
I forgot what it was like to be honest …with one person I should honor the most –  ME. As I was looking at myself in the mirror putting my favorite makeup on, I saw a 40 year old woman who has always believed that honesty was the best policy , even if it would hurt others temporarily. I knew honesty would save myself and others from a long term emotional pain but I was afraid to make a quantum leap to accept myself as I was and just be "authentic me". I let my divorce and other life trials steer me away from my dreams and I experienced major struggles in my heart. I had to stop it. I had to do it for my sake and my kids sake…YET my divorce pushed me forward to be honest with myself and what I truly craved in life- to love myself and accept who I was and what I loved doing. Drastic life changes either make you or break you. It is a choice. Being true to yourself can set you free.
Then one day I was reading an email from one of the leading coaches that got my attention. She said ONE SINGLE word that made a shift in my entire being – DESIRE. I felt it in every cell of my body. I saw a movie in my head of what had happened in my life to get me to where I was and who I became and where I was heading…
I have always told my coaching clients one thing " TAKE CARE OF YOURSELF"…Today I had a big aha moment- taking care of yourself starts with honesty. Pure raw honesty that makes you cry from joy that you finally have some guts to say what you want to say and be what you want to be. You let your heart sing your song…you simply do not let the songs of others control your life.
Deep inside I knew what I wanted in life. I envisioned it. I trusted…but then sabotaged myself not because I was not worthy. But because I was not honest with my desire to be who I was destined to be – a coach, an inspirational writer, and the best MOM. When you embrace your desire and go with it your perception of the challenges changes. Challenges become fun and you seek the ways to overcome them. When you hate what you do, challenges become burdens and you have to push so hard that it stresses you out and you want to quit.
The beauty of your life journey…
You see it all starts with a raw authentic desire. Desire to live a real life. Desire to have the best things in life. Desire to love and be loved. Desire to find a soul mate and live in your passion doing what you love.
The TRUTH IS….
I love life coaching. It is one of my passions to serve people. I love to see people lives transform. Their mindset shifts. They see somebody cares enough to be compassionate and kind to them to show them how to move forward and make good choices in life.  They are afraid to love, live and laugh. They forget what is like to matter in somebody's else life and they forget that they matter with their story, their desire, their passions. They might even believe they live in a fantasy world according to their friends' opinions and they need someone to tell their dreams do matter.
I have talked to many men and women in my coaching and consulting work. They all want one thing – to do what they desire. They want passion in life. They want to matter. But it will NOT happen unless you are honest with who you are.
Ask yourself what you TRULY desire.
Ask yourself what would it look like?
Be child like.
As Proverbs in the Bible says "Where there is no vision life perishes…." Why do we put a vision on the back burner and forget our own song of life. We let others ' song lead us….and we just become the shy followers. No. we are meant to shine. We are meant to be the light God wants us to be.
Everything starts with our desires. Do not push them so deep inside of you and hide it that you forget about them or embarrassed by them.
Honesty is so important w hen it comes to asking yourself "What do I truly want in life?" It starts right there in your heart.
Knowing what you really want and being ok with it is honesty.
When you can be honest with yourself you become honest with others and meet other people who are honest with you. You start trusting that you will be guided to the right resources and people to help you with achieving it.
You will be focused on finding solutions and you will be motivated by your desire that came from a honest heart.
Somehow things will work out because you have been honest with yourself and that matters the most.
What you desire may not happen right away but you will be on your path. You will learn new things, experience new things, meet new people that will connect the dots to achieve what you desire.
The good thing happens when we are honest with ourselves – we become open to new adventures, and we are no longer afraid to get out and claim what we have been hiding in our heart for so long.
Honesty with others is awesome. But the awesome sauce, as my son Daniel would say, is honesty with yourself.
If you are ready to make a change but feel you need a push and guidance to get you moving I will be honored to work with you. You can apply for my personal coaching on my website and I will get back to you within 24 hours.
If you are a passionate about your life message and want to serve others through telling your story, reaching a bigger audience and even media I am taking a handful of qualified clients to work with me. It is not for everyone but it could be YOU. Let's find out.. You can book your consultation here and I look forward to serving you.
Have a great week!
Tatyana