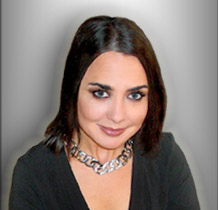 From the desk of Tatyana Gann
This morning I got  a cool email about  Pitchegine, the most innovative PR and social media platform for brands.    Pitchengine was recognized as " leading the way in reshaping how we think about public relations by embracing technology."
I was excited to see that work that Jason Kintzler CEO of Pitchengine had put into Pitchengine, has been recognized I have known him for a few years and he has been known as an extraordinary, out of the box creative thinker.  I reached out to him on Facebook chat earlier this morning and we talked about new PR for 2016. I shared my vision for my brand for 2016 and he gave me some exciting insights.
Why do I share this with you?
If you are a coach, a writer, or have your own product, sharing the content about what yourself and your brand is MUST. By making it exciting and simple you will be able to leverage such platform to talk about your passions and be of value to your customers.
I believe that new PR will be more simple, accessible and business owners will learn how to create the engaging content and connect with the right communities. They will be news makers. They will write their story. It will transform their business.
With product launches happening right and left on the internet, internet marketers creating the coolest marketing campaigns I asked a few of them a very simple  question "Do you have a PR campaign?" They honestly look at me as if I were speaking a foreign language to them!
For some internet marketers PR is like a 99 cents menu item in the fast food restaurant. They believe it is not an important element of their business plan and it is overlooked. They put it on the back burner. They come up with the most ridiculous excuses or I call them PR Myths:
Myth #1. PR costs too much
Myth #2. Need to be more famous to gain popularity
Myth 3. I have a great marketing plan…I have customers raving about my product and why do I need PR?
Myth 4 . I do not need PR to create authority online.
Myth 5. I do not have a PR team to do that for me.
Start simple. Start with your stories. Find a publishing platform. Become creative.
I recommend Pitchengine to get your message heard. It is FUN. EASY. It WORKS.
Have a great day!
Tatyana