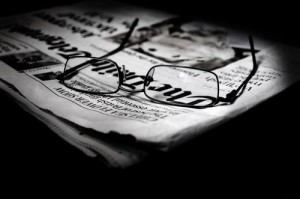 When it comes to writing "about me" or "our story" page or  your social media profile, many business owners think that accomplishments and college education is important. YES they are…but people connect with you on an emotional level. They want to know if you have experience and knowledge. I have met many street smart business owners who have never been to college..but they have mastered something they were passionate about and made it work for them.  What  if you were just a beginner, your knowledge and your passion to serve others is important as well.
Before you sit down and start writing your website bio or your social media profile to impress potential clients and or get media attention, I will give you a list of 10 questions you  must have ask yourself.
Question # 1
Why am I in this business?
It is your why. It is your vision. It is your deep desire to be something more.
Question # 2
What does make me an expert in this field?
Your life experiences can make you qualified to coach, mentor and teach. Life is a great teacher and you can share your lessons.
Question # 3
What are my core values I stand for?
Question # 4
How do I help others to solve their core problems?
Question # 5
What is so unique and fun about me?
Question # 6
What do I love to do when I do not work?
Question # 7
What is your vision for your business?
Question # 8
What type of clients have you worked in the past?
Question # 9
What is your WOW factor?
You can talk about your strengths, passions, things that ignite your heart.
Question # 10
If you watched yourself from a distance….what would you say about yourself?
Here are additional questions that can help you to create a good bio for your website  and your publicity:
1. What words would you use to describe yourself? What words do others use to describe you?
2. How you would like to be perceived by others?
3. What are you passionate about?
4. What is your mission?
5. What talents and skills do you have to offer others?
6. What makes you an asset to the society?
7. What steps have you taken to share your brand with others?
Your brand identity is very important for you and your customers. Knowing what you stand for, your core values, your vision is the foundation of solid business. When you have a great business bio or about me page, you can share the most intimate part of your heart, your mind and your soul to build long term relationships.
Make sure to print these questions out and use them for writing your bio.
If you need help to get your bio written and help you with your PR strategies click here.
Have a great day!
Your coach
Tatyana