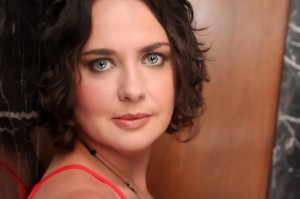 "Are You Ready to Tell Your Story,  Build Your Brand, Get Customers, Keep Them, Get More Visibility and Share Your Passion With The World!"
Dear friend
Is Creative Content Marketing Best Option for YOU?
In my work as a publicist, a creative writer, a content development specialist to small business owners and company owners, MLM professionals, authors,  speakers, I have seen it all and realized that the majority of business owners were not willing to take time to understand the power of publicity to grow their business but yet, they wanted INSTANT results and INSTANT fame!
The truth is…
I do not believe in instant results. It takes clarity, passion, determination and patience to build your brand, create a brand awareness, map out the best content marketing and publicity strategy, and share your  passion with the entire world.
If you are ready to share your message, create a powerful story, share your valuable insights, engage media and influencers, then you are in the right place and at the right time! (And taking into consideration the explosive growth of social media and online public relations approaches, the timing is perfect for you!)
""Tatyana Gann was instrumental in helping me launch several public relations campaigns taking the time to mentor, teach, and train me. She provides PR insights like no one else."" Jessica Miller Merrell http://www.Blogging4Jobs.com
At our creative boutique we offer the following services:
Creative Writing Services:
I believe that a good writing piece makes a significant impact on your readers, your existing customers, and potential prospects. Words define your brand. Consumers love good content. I want to make sure your content reaches the right audience, inspires them to take an action and share your vision with others.
Our services include:
1. Content Development (blog articles, media stories and social media content)
2. Copywriting Services (landing pages, sales pages, and newsletters)
Request a consultation and get a quote
Online Publicity Services:
If you are seeking to get media visibility, I have three options for your PR makeover.
Option #1 Silver PR Package
Includes:
2 Press Releases on One Topic (Valued at $600)
2 Online PR Submissions For SEO (Valued at $300)
Basic Keyword Research  (Valued at $100)
Social Media Research (Valued at $100)
The 30 Days Blueprint (headlines, topics, ideas)
Total Fee is $697
Option #2 Gold Package
Includes:
4 Press/Media Releases on Two Topics
4 Online PR Submissions
Media Pitches
Social media content management and promotion
Total Cost $1200
Option # 3 Platinum Package
Our best package is available to you because it combines Get Done For YOU PR + Weekly Consulting Sessions. You can use this package any time within 90 days.
Includes:
4 60 Min Consulting Sessions Per Month
10 Press Releases (Stories) Written about Your Product, Service, Event And Pitching Media and Influencers
Social media promotion
Special Package Fee- $2000
Option # 4 Consulting Packages Only
4 90 min Consulting Sessions Per month
You will get weekly guidance on the following:
How do you create a clear message

to communicate with your readers and media?

How to create a solid blog content
How do you

attract new customers with attention getting headlines?

How to write a professional bio and mini pitches

to present your service and product offline and online?

How do you gain the

online visibility with simple PR strategies?

How to make your message attractive and

less boring?

How do you engage

new customers with your brand and get the old ones coming back?

How to craft a clean simple media kit to get more solid publicity?
How to write effective media pitches to professionals with influence?
Special Monthly Price : $700
Plus more…
I will also keep  you updated about our free training events. You will also get templates to use for your business. You will also get clarity sessions to make sure you are really aligned with your passion and how to become confident in your PR. (My secret – it is your mindset)   During  PR transformational sessions I will reveal simple, fun and effective transformation strategies that brought real-time results to our clients to grow their businesses.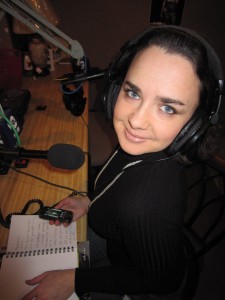 Okay…are you ready?
Schedule your 20 min strategy session and let's discuss your current marketing or PR campaign
Contact our team to get started TODAY!
With  best wishes
Tatyana Gann