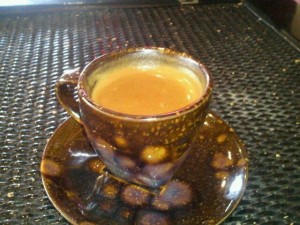 "Among the numerous luxuries of the table…coffee may be considered as one of the most valuable. It excites cheerfulness without intoxication; and the pleasing flow of spirits which it occasions…is never followed by sadness, languor or debility."  Benjamin Franklin
Sitting at a table here at the Fido coffee shop in Hillsboro Village, I see all the coffee drinkers. From lattes to mochas, decaf coffees, hot chocolate drinks and even simple teas… It made me realize… the coffee industry is huge! Coffee brings a special feeling to people.  We actually share more than coffee. We share love with a cup of coffee.
Do you love coffee? (Well I'm sure you do since you are reading this post!) I love coffee. As a writer and business consultant, I spend certain days of the week in coffee shops. I love to meet new people and feel the happy energy around me!  I love the warm feeling that it brings to my soul. It brings back memories of home, when we used to save some money to buy coffee. I am talking about good coffee. I grew up on instant coffee; Nescafe one of the hottest coffee companies in Europe. My mom considered it a treat to have afternoon coffee time with some chocolate or cookies. But personally, for us, it was a time to talk and reconnect.  I miss those days!
That is why I encourage you to make some time and go for a cup of coffee with your friends.
But I have a small question… What if you had an opportunity to drink delicious, healthy coffee, or your favorite café mocha,  share coffee with your loved ones and friends, bringing more smiles,  reconnecting and reuniting for life's special moments?!
Imagine you can drink coffee that is really good for you? What if a coffee company paid you for drinking delicious coffee? It's simple. It's coffee. My mission is to bring those luxury moments back into your daily life. You do not need to wait for a special occasion to experience those luxury moments. It can be done NOW with a cup of coffee!
Coffee is more than a drink. It is a potion of love, a cup of heavenly seduction.  It is a drink for lovers to enjoy on a date. It is a cup of friendship that girlfriends share. Coffee also builds new business partnerships!
I want to invite you to join us at the brand new facebook group called, Coffee Wealth Lounge.   It is a place where coffee conversations about life, success, wealth and inspiration begin! Please Invite friends who love and drink coffee, who are passionate about life and being an entrepreneur!
If you would love to learn how to create a better lifestyle for your family and build a significant income by sharing a cup of delicious, healthy, organic coffee here is what you need to do…
Watch the movie   (learn about the Napoleon Hill Foundation and why this company has been fortunate to be a part of this organization) at http://www.ogshow.com
Visit my site http://www.healthycoffeeprofits.com.
Join our facebook group to learn more and talk about coffee, inspiration and creating a better lifestyle!
Contact me for a private strategy/consulting session.
By working together, you will receive my personal undivided attention, learn proven marketing and promotional PR strategies to build your online and offline business. As a successful business consultant and publicist, I used to charge thousands of dollars a month to work with me.
Finally,  you can work with me by drinking your daily cup of our brand new heavenly organic coffee and simply share it with other coffee lovers you know. Yes… it is that simple… It's coffee!
I look forward to working with you!
Tatyana Gann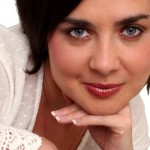 Tatyana Gann is the founder of the TatyanaGann.com ,  providing publicity consulting/coaching for her clients worldwide. Tatyana Gann is ready to bring you publicity consulting, business and lifestyle advice along with her creative PR services to help you gain more raving fans for your business and create the rockstar publicity! She is ready to infuse your life and biz with passion and inspiration! Grab your FREE publicity and biz weekly advice at http://www.TatyanaGann.com