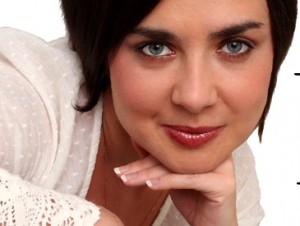 From the desk
Tatyana Gann
Founder SmokinHotPR
"Successful publicity is like a good marriage. You got to keep the flame burning and work on it. Nurture. Be in love with who you are first and know what your passions are! "– Tatyana Gann

But what about your business. Is it becoming dull, not interesting?  Are you dragging your feet into your office and turning laptop and your bright shiny screen comes on and your brain goes BLANK. You feel stuck. You feel a creative block. Well. It happens with everyone.  Resparking flame in your business no matter if it is coaching, info product or just service based business can be done by treating with gentle attitude and not beating yourself for failures.
Today I want to talk to you about the biggest pain every business owner is dealing with- CLIENTS. If you are rolling out a new coaching program, or launching a new product, you need unique visitors who hopefully become your clients. Right? If you are interested in increasing traffic to your site you still want to know where to get them and how to get them to your site.
You wonder if you need media coverage and you get headache. You are not PR expert, you are far from it because you are only good at what yo know. That is fine. People fear of the word Public Relations short PR because it sounds too uptight, unattainable but to  understand what it truly means I want to provide you a deeper understanding of how PR online strategies work that you will give you A-ha moment!
Take any business owner, such as yourself, no matter if you have an offline business or an online business you are dying to know how to find the clients and how to keep them. Right? You might have purchased dozens of the marketing books, read old fashioned PR manuals that look like ancient Egyptian manuscripts that I am sure you are about to throw in the trash right now.
You know down deep inside that they worked for you few years ago, but they do not work today. That is the TRUTH. To be honest with you, you must know the truth because as they say it will set you FRE-E. You deserve to be fre-e of all the garbage and get the real proven marketing education and resources in one nice package without being bombarded with every course sold online and every GURU teaching you what they really DON'T know.
You can put MONEY in your bank account using press releases combined with other PR and social media tools if you do them right. Of course we cannot guarantee results. But in order for press releases to work right you must have the right combination. Imagine a formula that will work very beautifully for your business!
You must research your market. You must know three things
1. Your customers values
2. Your customers thoughts and what they feel
3. Where do they go to shop. You must know your competition and your competitor's customers!
That is your IDEAL client. I have a simple 3 L Rule: Listen, Learn, Language.  Listen to what your customers say in their networks and other online communities. Learn the Language they speak and speak on their terms. Who cares if you are have dozens of Ph.Ds and master's degrees in Business. Sorry for being blunt with you. Nobody cares a squat today. If you do not know your customer, they will leave you and you never make a dime.
Once you get it, you figured out the main part of the puzzle that some business owners do not even approach. They are too afraid and they fail because they are so hungry and they will get whatever comes their way. They lose by trying to satisfy every customer.
Once you know your customers and where they gather and what they say and how they say it you become a part of their tribe. They trust you with your knowledge, how YOU think and even short press release you write (imagine only about 500 words) can compel them to put their name on your list and even better reach out for the plastic card we all love and gently enter 16 digits and buy it RIGHT THEN.
The bonus for you is that they share your link about your product with their friends and biz partners and just scream on Twitter and Facebook that they found a gold mine! They feel like they found their twin- you spoke their language.
You get 3rd party publicity and believe me it can have a domino effect.
I want you to "set the web on fire" because it can be done with SIMPLE ways that can spark the flame!
Tatyana Gann is the founder of the Smokin' Hot PR Ezine and Smokin' Hot PR Boutique, providing publicity, online PR services and even private VIP consulting. Tatyana Gann is ready to bring you publicity tips, advice and PR services to help you gain more raving fans for your business and create smokin' hot publicity! She has a simple formula for creating a publicity plan that brings results! Grab your FREE publicity weekly advice at: http://www.smokinhotpr.com/