by Tatyana Gann
A Publicity campaign does not have to be complicated and stressful! I love this quote by Albert Einstein, "The only reason for time is so that everything does not happen at once". I often think about how many business owners do not realize that from the VERY moment they make a decision to go into business and create a plan, for some magic reason, they forget to include a publicity campaign. They do not realize that publicity is a key ingredient that they are missing and try to add it only later!
Here are some key elements of a publicity campaign:
In order for any publicity campaign to be effective, you must start early so that you have more time to mastermind with your PR planning team, your biz partners and if any changes have to be made you can do it with NO EXTRA STRESS! Also, it allows you have time to build true business relationships without pitching it or being rushed to do so.
Secondly, the interesting thing about business owners who are working with investors often think of a publicity campaign as a luxury component for their business and never include it or barely mention it in their business PR plan!
Third, you must be a pioneer in some area of your business. Contact your local and regional media and show them that you have a media plan.  Show them your unique approach! For example, styling tips for petite women …or weight loss without a low calorie diet… Whatever makes you stand out as a pioneer or be the first to tell the news the better off you are!
You could ask me, " Tatyana, What will a publicity plan do for me in the next 90 days?"
Simple answer- FOCUS
1. It becomes a checklist of your plans
2. Gives you idea of a realistic budget
3. Makes you take a look at your values and what is important to you.
4 . Gives you a Long Term vision of your branding. You will be able to ask yourself, "Is this WHAT I want?"
5. Know your available cashflow to spend on the publicity and other promotion methods
6. Gives you an idea of the time frame to plan the PR campaign
7. Opens doors to NEW approaches to grow your business
Tip #1 It really does not matter if you are doing a product launch or want to redo your business plan and add a publicity ingredient, creating a detailed  marketing plan outline will give clarity to your business partners and yourself!
Your next step is to set a STRUCTURE. Without structure, nothing in life will work or function. Your publicity plan might remind you of a beautiful dance performance. When I was a ballroom dancer performing in front of thousands of people, all that the audience saw was the final result. I could not go on the stage without practicing and knowing the exact steps, the order and what to expect. In the end, each performer had a role to play in the dance performance. With your publicity, every element of a publicity campaign should be balanced out, planned out.
Write down the steps to write your press releases,  list of your events and the content of your column articles that needs to go out.  Then, you must write down these important steps:
1. Your publicity campaign budget (monthly or 90 day budget, including the next 6-9 months)
2. Your personal involvement or outsourcing
3. Marketing research and the time you need for it
4. Cost of each publicity campaign assignment
5. Review all your marketing tactics and when they should each start, in order for everything to flow right
The truth some PR experts do not want to tell you is that it can take longer and more work is involved once they start working, because business owners always want to add something or do it differently.
Public relations campaign experts recommend that you calculate each assignment cost and DOUBLE IT. Do not focus on the budget as much as on your final goal! Relax and be flexible!
Last tip: Start your publicity early, think of each component of your campaign, your cost for press stories, submission, radio interviews, content creation (your time is your money!), your events, your contests and so on. Some business owners want to keep it simple and some want to have a huge publicity campaign to reach a bigger audience!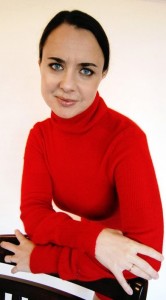 Tatyana Gann is the founder of Smokin' Hot PR Ezine, and SmokinHotPR Boutique providing publicity, online PR services and even private VIP consulting.  Tatyana Gann is ready to bring you publicity tips, advice and PR services to help you gain more raving fans for your business and create smokin' hot publicity! She has the simple formula for creating a publicity plan that brings results! Grab your FREE publicity weekly advice at: http://www.smokinhotpr.com/