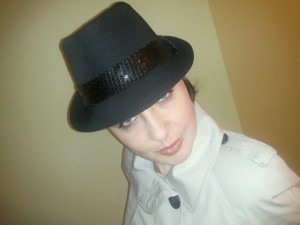 Sometimes I feel like a PR detective. I often joke with my clients about being a private PR investigator. I research, write, spy, connect and build relationships. I get the information about what media wants and bring the results to  my clients to create  a powerful publicity.
Just a couple weeks ago I did a call with a Million Dollar MindsetTM  Coach Marla Tabaka called "Publicity Hidden Secrets". It was focused on the main topic- "How to Get Publicity That Works Like Magic for Your Business and Will Make You A Celebrity In Your Own Community!"
I am a street smart PR guru who knows from experience what TRULY works and how long it takes to build YOUR name…I also know what does  not work!  All I have what I learned and applied to my business. On the call I  shared what my clients experienced like Dr Rebecca Westbrook featured in the major media in Dallas Texas or HR leading voice in Social Media Jessica Miller Merrell who have been interviewed by many trade publications and hosted many training webinars for executives thanks to PR campaigns..
Here is the secret to the best PR.  Guess what…Nothing magic. No special flavors. All I have  is the simple formula for creating a publicity plan that brings results and is ready to bring you publicity tips, advice and PR services so you will gain raving fans for your business and create smokinhot publicity!
Tip 1 The publicity secret strategies can help you to tap into the markets you never thought possible and establish your online credibility – fast!
I believe that times have changed and business owners today use small communities and networks to make connections and build relationships.  As you know, relationships are the main thing for the big dawgs in the world of PR and marketing.  Without the right connections you will not be able to connect to media. It is a fact. Also if your goal is to get booked on TV shows, be publicized in the top magazines and constantly get the best PR you have two choices: hire a publicist or do yourself. Either way, relationships built on trust are the key. What is your relationship with media like?
Your journey to become well-known or famous does not need to be complicated. It starts with a very simple formula that can stir up interest and bring more attention to YOU.  You need to find a reliable PR Pro.
There are myths about the benefits of hiring PR pro because they say marketers and small online business owners do not like PR folks and vice versa. They believe only advertising will bring results. True? Decide for yourself…
Tip 2 Average marketer spends 2 to 4k a month on PPC ads or other paid ads. What if they redirect money and spend 4k a month on PR for few months. Hire PR pro. Consult with them. See that advertising does not buy credibility, authority and long term online presences. Advertising sells. PR tells your story to attract and retain clients...
So…
Are you ready to start a new journey and learn few PR tricks and how the PR campaigns can very effective for your business?
Listen to the exclusive interview where my friend and a life coach Marla Tabaka interviewed me on her radio show. Tell us what you think.
Have a great week!
Tatyana Gann
PS. I am off to MTV movies awards event in Los Angeles from June 1 till June 5 to represent my client's business and a product line called SlenderPOPs manufactured by Sisel International and participate in the MTV Movie Awards Gift Lounge event . I cannot wait to meet my friends and make new friends in the media world. It will be a fun event! I promise to share photos!
Tatyana Gann is the founder of the Smokin' Hot PR Ezine and Smokin' Hot PR Boutique, providing publicity, online PR services and even private VIP consulting. Tatyana Gann is ready to bring you publicity tips, advice and PR services to help you gain more raving fans for your business and create smokin' hot publicity! She has a simple formula for creating a publicity plan that brings results! Grab your FREE publicity weekly advice at: http://www.smokinhotpr.com/