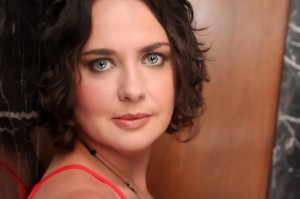 Tatyana is here.
We do not start our spiritual journey  when things are always RIGHT.  It starts in the midst of challenges.  As we enter the holiday season, we tend to talk about spirituality, God, Divine Creator and our life purpose. We reflect on our life and we find blessings in each life moment.  I want to share few life lessons  with you today and I hope it can help you to recognize your own power. 
My number one life lesson : To be grateful for all and where I am now to appreciate Gods abundance we see in this fall beauty and everything around us. It teaches us patience, love, compassion and stretches our faith.
Second  lesson: Stop making excuses..believe in explosive blessings..expect best. Dream BIG. Think BIG. Gods promise to give abundance so you can be a BIG blessing to others. People don't control your destiny. God has a final say. Not everyone will love your success but stay positive and you have power to overcome negativity.  God will bring you out better if you stay cool and positive.
I know in the midst of chaos you control your emotions and can be peaceful…that is when you see what you need to do…when you find strength to say to yourself " I am loved…at peace"…and really…really believe it…then peace will be given to you and clarity will emerge to make right decisions! Major aha moment was a verse from Bible, "Go let it be done to you as you believe…" Yes, what do you want to believe to happen in your life?
My third lesson: Loving yourself is not selfish.  Loving yourself brings people in your life who honor you and serve you and encourage your growth!  I have experienced a major transformation and awakening and still do. It have new courage new understanding and new look at my life. God has been a center of all my new choices. It gave me strength, self love and compassion!
My forth lesson: When it comes to professional growth transformation gave me direction and seeing that my creative writing, publicity and branding skills were valuable and unique.   I say with God you have no limits. It is your belief in yourself that drives your life and business forward! Only one thing that limits God is YOU…It starts with you and it is up to you to have best results or not.
Start removing limits from your Divine creator…Believe in the impossible…When you believe in the impossible and unseen your success will manifest faster because your faith has been stretched!
Happy Holidays!
Tatyana Gann