The photo credit Resource Entertaintment Group
What can we learn from  some of the best song writers like "Here come the Mummies" and cool music? The Resource Entertainment calls them "One of the most inventive, bizarre, and flat-out fun party bands you'll ever see! Here Come the Mummies, direct from the catacombs of Nashville, brings amazing funk from beyond the grave!"
I want to share 3 important PR lessons with you that I hope will bring more clarity, and how to build your business as a company owner!
Are you ready?

On Friday I was fortunate to meet a very interesting man who wrote songs for many well known artists. They were all Grammy caliber musicians. Many of them have won Grammys and some musicians were nominated multiple times.  He is very well  known in the entertainment world, a talented song writer, a producer and CEO of a publishing company, who was right under my nose here in Nashville TN!  During the meeting, we talked about our vision. We talked about being different and making a difference. We talked about being remembered, recognized and appreciated.
We must be different in order to make a difference
While talking about the project, I listened to a group called "Here come the Mummies'" during our mid morning presentation while he shared their story.  Theirs is a story about friends from a famous college who always wanted to play music together.  However, their careers took them in different directions. Each of them have won over 23 Grammys combined! Needless to say, each of them became famous.
But…
The dream to play together and feel alive never died! They decided to join together and secretly change their identities, creating a new persona with a new story and new songs! The group, "Here come the mummies" was born…I thought how creative it was to do something like that. What amazed me the most was the fact that they NEVER gave up on their dream to play together. They changed the route… they formed a new plan! They became different and showed the world what ANYONE could do! The lesson learned?… the persona is important to be remembered by. The story of the group's creation and their story of loyal friendship and faith was priceless! Their persona is what people remember. They wrote their own song, so to speak.  No one is like them!
Another important lesson I learned was that to be successful, skills are not the main focus. It was the story, the song that mattered the most, the song that took some musicians from being broke, working as waiters to selling half of a million CDs and being a # 1 hit !
This producer – songwriter and I talked about powerful, Grammy caliber voices that artists have. He said, " The voice does not matter if the song is bad.  The SONG makes you popular and NOT your skills or your talent. People hum the songs we write when you pull up to the gas station to fill the gas tank. That song becomes THEIRS!"
The photo credit to TV Info.In Blog
The song gets your Grammy and your voice just follows the song.
In the world of PR I can say your story makes you famous. Most often, people become famous because of their story, not their rating, credibility or special talents. What is your story? What can your readers learn from YOU? Think of your professional experiences, even your personal life experiences and how it relates to your business today. Is there something you are not telling the world which is desperately seeking YOUR wisdom? Open up, speak up and live up!
The lesson I learned during that meeting? We must be different, creative and innovative to make a difference in other people's lives and our own!
Enjoy your week!
Sincerely
Tatyana Gann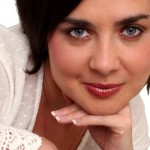 Tatyana Gann is the founder of the Smokin' Hot PR Ezine and Smokin' Hot PR Boutique, providing publicity, online PR services and even private VIP consulting. Tatyana Gann is ready to bring you publicity tips, advice and PR services to help you gain more raving fans for your business and create smokin' hot publicity! She has a simple formula for creating a publicity plan that brings results! Grab your FREE publicity weekly advice at: http://www.smokinhotpr.com/