Learn how to write a press release for a book, a product, or even a new business that gets your customers inspired and excited!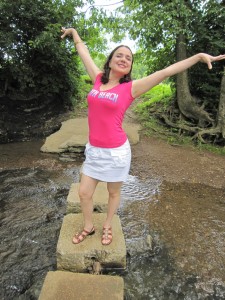 Do you know how to write a press release that brings positive energy, motivating, encouraging and fun to read that you cannot wait to share the story with others?  Does your press release provides solutions to your customers in simple and exciting way?
Do your write a press release that never gets read because it is too stale and boring? Do you fall asleep while reading your own press release?
Then we got a problem….
Let me tell you a story. Last week one of my facebook friends asked me a question why she needed to write various press releases for her brand new business and her book.  She asked a question , "Tatyana, what would they do for me?" I asked her what did she want to get out of her product, her book and what was her vision. It was clear that she wanted more publicity but she needed to do homework in understanding the basic principle.
Press releases are like fashion trends. They change. Customers Change.
As you might have read online old ways of using press releases in your marketing campaigns are gone.  Press releases are like fashion trends and they changed the way customers seek and buy products today. No more faxes, no more writing to millions of journalists because honestly they get too much junk in their inbox and some good press releases never get read. NEVER! Sad,  but true..
They are  like precious beautiful flowers in the middle of desert that never get found! They never get noticed and recognized for its beauty.  That is why hoping your press release is EVEN noticed by hundreds of journalists is just a hope. Your goal is to write a press release about things people want to know more and buy more. Google is like open flower field that gives your press release advantages and inbox of an journalist is like a desert.  You got my point. Right? Do you want your story to be a story that is like this desert flower or a beautiful flower in the field along the paths where people stop by.

I get asked very often on how to write a press release that promotes a company product or consulting services especially for their new business.  Online business owners wonder what benefits do they have from such "old fashioned method" and my answer it can do a lot!
Remember this:
It is your footprints that you leave and it is written in stone instead of the sand. It is what everybody will see over and over.
It is something will give your customers opportunity to share it and buy products over and over! WHY? They can trust you. Do you love when customers trust you and you feel you want to do more for them? That is what writing a press release about: establishing instant trust because they see your intellectual abilities.
However, you must follow certain guidelines to writing an effective press release:

Determine the angle of the story: writing about event, product launch, expert revealing the truth.
Determine your buyers: what do they do on a daily and weekly basis and their lifestyle. Write what you know about them. It is your profile exercise. It will help you.
Your goal is to focus on your headline and press release description: that is what Google wants to see and what your customers will see. Create controversy and compelling to turn heads in YOUR direction.
The Purpose of Online Press Release: It is about seeking and informing buyers where to get what they need to get fast and efficient.
Your press release must be objective: write a press release in 3rd person. Writing about yourself will do more harm to you than you think. Keep your excitement under control.. You can express it in your quotes.
Write Quotes/your opinions: It is something you think about, said and mentioned to others. Use quotes as John Smith said, "your quote/opinion"
Media coverage: If you want to get media coverage explain why your product is unique to public and include few examples.
For Buyers: Give away  a FREE report, FREE e-book. Plus BONUS for the customers who act FAST.
500 Words: Keep under 500 words but no less than 400 words. Your customers and media do not have time to read but they have to see if it is what THEY want. They will say YES or NO.
Interest score: If you were a journalist, a customer, would you read it and share with others? Make sure it has hot topic, debate, controversy. Good news is not boring stories that everyone talks about but what people are AFRAID to talk about.
Write with excitement and passion. Include videos, images of your products for your customers. It makes a story more personal and real! It speaks your customer language and meets their needs!
Where to submit a press release? There are many services available today and I personal recommend PRWeb.com for paid service MarketWire.com for regional and national distribution, especially they are great when your purpose is to get locally known first. They have great SEO press release options.
Enjoy your week!
Tatyana Gann
c) Copyright 2010 Tatyana Gann. All Rights Reserved
Tatyana Gann is  a social media and online PR consultant, a mompreneur who resides with her family in Nashville TN.  She provides PR and marketing consulting to local business owners in Nashville TN and nationally.  Get instant access  to SmokinHotPR training newlsetter and receive FREE weekly online PR traffic tips and business advice to grow your online business