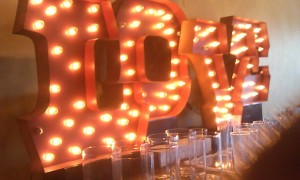 In the movie The Silver Linings Playbook the character says , "I don't want to stay in the bad place, where no one believes in silver linings or love or happy endings." He lost everything. He was lost. But somewhere inside he knew there was a hope for LOVE.
Breakups are like that…They break us apart.  They take love away. We do not want to stay in the bad place. We believe in the silver lining and things do work out.
And actually, they do work out.
Breakups tore us apart, so we can see the light. Breakups are not designed to destroy us and lead us into the darkness. They are made for our personal growth if we get our lesson.
After a divorce or a bad breakup, it is so easy to find yourself being miserable and living in the place filled with pity. We can comfort ourselves with wine, food and chocolate. But instead, we can discover new life energy within ourselves that was hiding ready to emerge.
First…We can be grateful…
Be grateful? Really? Are you kidding me?
You tell me I should be grateful for the breakup's pain? YES
You tell me I should be grateful for the wasted time? YES.
You tell me I should be grateful for arguments we have had? YES.
Gratitude is the most powerful force to get you out of the funky mood. It is not cheesy. It works every time!
Practice it for the next 21 days. Begin your gratitude change if you want to find love again. Because if you stay in the toxic memories, you will not be the most attractive person to be around. It will affect everything you do including your career and relationships with friends. Only you can change it.
Secondly, remember there are no losses. We let go of one person not to replace him or her with somebody else. We let go of our loved ones so we can find love for ourselves. Only then, we can allow space to love someone new. It may not be the same type of love you have felt but it is a new love and a new experience.
One of my favorite personal development authors Florence Shinn said, "There is no loss in Divine Mind, therefore, I cannot lose anything that is rightfully mine. "
Every person we meet is our teacher. They reveal what we can work on. They reveal what we can change so our next relationship can be more authentic, genuine and more compassionate.
The truth breakups happen because of our big EGO.
The good news you can move on with an attitude of gratitude and say (silently) to the one who broke your heart, "THANK YOU for loving me when I was imperfect and thank you for leaving me to be more loved!"
Try and see how you feel. Do you feel a shift after saying THANK YOU to the one who is no longer with you?
This week please try to do something fun and yes it can be in the middle of the week. Watch a comedy, hike, listen to fun happy music. Then from the place of joy think about your new life chapter.
If you need help, schedule a free session today! 
Tatyana