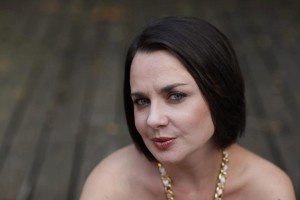 Hi, there!
Tatyana is here.
It is Friday 13.  Some say it is not a lucky day! Well, I decided to change it  and give you a sneak peak to my free training course called Build Your Product Buzz- 30 days FREE training for business owners. It is my way to show gratitude to my readers.
When people approach me they ask if PR stands for a press release.  Public relations campaign is more than press releases and getting them out- mailing or emailing to media contacts. It is a psychological process. It is about connecting two dots- your story to address issues that can bring solutions and the right medium to get media coverage.  There are few things you must consider before mapping out your PR campaign.
But…there is one more thing…
In PR it is much more. It is about perception.  What public thinks of your company and about you and your products are more valuable to decision making process than where they found the information about you. If your company has received negative publicity you can alter the perception that public and media has about you by giving your side of a story.
Today social media is the perfect platform to get message heard and shared. Your blog or your website can be controlled by you and the content you put on your blog can bring a change in how public sees you.  Again your can control what they see and feel about you. Of course no lying please!
Your goal is to make public understand you and your product's value regardless what others say…Your goal is to present facts in a creative fun way …You must elevate yourself and your product and make it a breath of fresh air for your customers and media.
Do not be afraid to use new PR and social media technology. From social media monitoring tools to PR tools you can see if your topic or your niche is being talked about and what they say…Your mission is to join into the conversation and share your story and how it can compliment or transform your customer's life.
For example, my former client Jessica Miller started talking about social media discrimination via social media last year and we have shared her press releases via major publications and online PR directories. She gained a lot of media attention and was booked for interviews and people saw her as an expert in that field. Today she is writing for Fortune and Huffington Post about social media, HR and recruiting. She educated public about the things that some were afraid to talk about and become a HR pioneer and a leading voice in social media. She did not get scared but embraced what she knew and shared it with the right people who supported her vision.  She was fast…Remember in PR you must be fast before others start talking about the same topic. It does not have to be perfect.
Millions of viewers access the Web every day. Facebook alone has over 800 million of users.  Imagine if you can put your message out in front of 1% of Facebook users. You do the math. It can get great publicity and loyal fans and long term customers. You must think strategically. You should do research what publications your customers love and adore. What do they pay attention to?  Who are the editors, TV producers or freelance writers that write or talk on your subject. Start working on your new media list. Find them on Twitter. Get their names from the magazines you find in any bookstore. IT is updated. Go for it. All they can do is to say NO or refer. Ask for the right person to talk to.  I have personally connected with TV producers and editors because I set an intention and was very genuine in my email to them. I did not use a cookie cutter email. It came from my heart and I expressed how I can serve their readers and viewers. But…I was sticking to my vision.  In my case it is my book The Russian Wife that will be supporting my fight against human trafficking. Know what you want. Be clear and have passion. It shows and editors are human too. They will feel it and bend backwards to get the message heard.
The biggest mistake business owners make – they advertise their product and force into your mind. They repel customers that way. If you have a great product, compelling fun entertaining story you can earn a media coverage. If you start advertising and do heavy promotion you might get an angry email from editors. Stop advertising, become a story teller.
Forget about perfection. Often we think our story message is not good enough. Throw that limiting belief out of the window…It may be so simple for you but it is very valuable for your viewers.
Now we have put together a list of the most important factors for your effective PR campaign:
Think about perception
Do not lie
Do not steal content
Be fast
Connect with the right media folks
Do not be afraid to ask
Get on the phone with magazine editors- they know you are a real deal then! It takes courage and faith!
Stick to your vision and your passion (just because media folks can change their mind you do not. Do not try to fit in. Be consistent)
No Perfection
Stop advertising your message- become a storyteller instead
Your assignment:
Collect names of all editors or TV producers you want to connect with.  Find them on Twitter Facebook or LinkedIn
Write down 5-7 bullet points of your story.
See what they are interested in and where they post their content.
Who are the main people in their circles they engage into weekly or daily conversations via Twitter or Facebook.
Start building relationship with them by giving your opinion or advice.
Want to be viewed as an expert – become ONE!
Write a letter to a friend about your product- share your excitement and show how they are going to love it or where they need to get it.  In storytelling your story flows. The way you share your story with a friend is the same way you share your story with public and media.
In my next lesson of our free publicity course, "Build Your Product Buzz" – FREE 30 days publicity course we will cover the types of stories media loves and where to aim your message and plus more…Make sure sign  up for our free training today!
Do not forget our summer PR one – on- one coaching /consulting program for business owners. It's TIME to INFUSE your publicity with powerful passion, clarity, proven strategies that will get you REAL RESULTS! Get the spot in our Secret Power of Online Publicity: 23 Ways to Be In Spotlight, Increase Profits and Get A Rock Star Status!
With best wishes,
Tatyana Gann