"How to Put People Back into Public Relations and Why Online PR is the Flame to Your Business Success"
Special Guest on My Blog Talk Radio Show Deirdre Breakenridge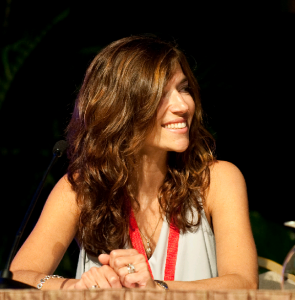 Have you ever thought about what is wrong with Online PR? Do the ancient PR methods work? What have changed in the past years with the explosive growth of social media networks?
Have you missed the interview with awesome Deirdre Breakenridge? Listen to my interview with Deirdre Breakenridge on  SmokinHotPR Blog Talk Radio Show
Are you ready to learn how to transform your thinking about using Online PR services and why new PR as the flame to your business and also the core to your business success.
Learn how to stop being a journalist and unlearn the way you do your online marketing: the new language of PR.
Learn how to become an enthusiast for your company.
Learn how to build relationships that matter and create effective results that will bring consistent flow of online traffic.
Learn how to use social media to create a masterpiece marketing campaign combining with PR methods
Learn how Social Media Releases and Video Releases can be a powerful tool to create viral traffic
Blogger Relations: Blogging is not BLAH, Blah.. as Deirdre says in  her book
Plus many cool ideas to help you to grow your business and attract the clients and referrals.
I have personally read the book "Putting People Back into Public Relations" written by Deirdre Breakenridge and Brian Solis and I strongly recommend to read this book and read between the lines because every time you read it you will find the wisdom and powerful advice.
SmokinHotPR Blog Talk Radio Show Details:
Feb 25, 2Pm EST
Call-in Number: (646) 716-8501
Look forward to seeing you there!
Tatyana Gann
Your SmokinHotPR Radio Show Hostess
Blogger, Mompreneur and Just Cool Girl
Our guest speaker Deirdre Breakenridge is President, Director of Communications at RFS Marketwyse. She leads a creative team of PR and marketing executives to gain brand awareness. She has written several books about PR 2.0 and Brand Building. To learn more about Deirdre Breakenridge connect with her on Twitter http://www. Twitter.com/dbreakenridge