Discover  how this little cute "Facebook Like " button on your WordPress Blog can bring magic online PR traffic and give more  online publicity than you can handle!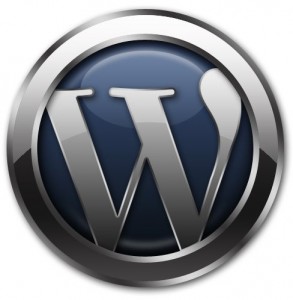 Have you  believed that widgets and plugins could save our  business? If you asked me few months ago about all the plugins available today I would say "No way, I do not use all them.. I am not  a crazy geeky girl" ! Well, as saying goes "Never say NO" and it can bite your back…I became addicted to these cute little pluggins.. I think I get more excited to test them and see results… It is  like a toy for me. I love testing new things and I can say I am geeky! Why not? Girls can be geeky and technically savvy!
I was interviewing Mari Smith on the power of Facebook marketing  on Blog Talk Radio and she has shared the information about Facebook Like Pluggin that was creating a huge buzz ! Last week I saw a tweet that she made that it increased the traffic to the wordpress blogs.. Well, I decided to give it a try. I installed it and voila! In less than one hour I had 20 people liking my post. I thought it was pretty cool! It was easy enough!
As an ONLINE PR consultant, I believe that  Facebook "Like" Button can increase your online wordpress traffic and bring your more credibility. It brings viral traffic that allows others to spread word about your business or product on Facebook and even other content sharing sites. Everyone has facebook account especially if they are in a business. Just think for a moment what it can help you to achieve in Facebook country with over 450 million users?
Owning  WordPress blog is a must if you want to get a "GOOGLE Hug"… That is another time for the story why I call it Google hug and I will share a special video message with you later this week on this subject.
Google loves content. Companies are turning to blog platforms. They finally opened their eyes and saw the power of a blog, especially WordPress platform. I even converted my husband with his Kreadiv Blog, an educational plaform to inspire biz owners with creative design solutions.
Imagine publicity you can gain if you follow the basic rules:
1. Set up WordPress blog
2. Host it with Hostmonster or Hostgator
3. Install the most  important pluggins including Facebook Like Button
4. Start adding content that is rich and entertaining to a reader
5. Share it on Facebook and other sites
6. Make videos about your Facebook Like Button and results you are getting.
7. Track all the results
8. Your publicity campain must be 90 days to see the results
9. Write press releases how this button helps your business to grow
10. Enjoy the ride!
By the way if you want to know how to set up a professional online publicity campaigns for your products, see my Complete Success System.
Today I want to give you a special gift, my extended Father's day special discount for all my 3 products including Complete Success Package from my Success Store.
You can receive FREE Shipping with my entire "Complete Online PR Success Pack" till June 22, 2010

Code: ONLINEPRPACK
Click here to view all products and my special secret online PR formula!
Have a great week everyone!
Tatyana Gann
c) Copyright 2010 Tatyana Gann. All Rights Reserved
Tatyana Gann is  a social media and online PR consultant, a mompreneur who resides with her family in Nashville TN.  She provides PR and marketing consulting to local business owners in Nashville TN and nationally.  Get instant access  to SmokinHotPR training newlsetter and receive FREE weekly online PR traffic tips and business advice to grow your online business