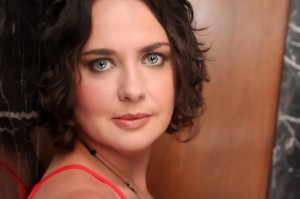 The world as we have created it is a process of our thinking. It cannot be changed without changing our thinking."
― Albert Einstein
Tatyana is here..
In  the past  couple weeks I had  major aha moments and a quantum leap in my personal  and spiritual growth to see and experience the power of strong intention, action and faith! I know it sounds simple but it takes YOU to do it all.
You are the Creator of your own life! Only you are responsible for your actions. You must focus on what brings positive results, and it starts with your mindset, acceptance of the past mistakes and forgiveness of others and yourself included.   You can compare your life with a movie script and you are a creative writer behind the best script the world wants to see! You can change the script any time and that is the best thing!
Yes, your life is a movie script. You have many choices: drama, comedy, action movie, horror, or cute romance.  It can be simply a boring script. You decide! Only you see what you really want.  My best advice- put your thoughts in a journal. Believe the story you want to create will come true or even better.
What script do you want to write? When you see things in a new perspective and focus on loving your new life you will want to create positive experiences. You will not want to have thoughts of low energy- rage, anger, revenge and hate…because they are going to poison your soul…We all want to have a good ending to a story…It is time to plant the seeds of positive lifestyle and abundance, self love and joy!
When my life was turned upside down,  I saw the perfect opportunity to make the most positive change in my life. It was a blessing to start fresh and discover the courage in my heart to move forward and be around people who celebrate you. Honestly it was a  fresh beginning.  I knew I had to do it.  I saw the vision of what I really wanted but  that vision was too blurry because of toxic events that were clouding my ultimate purpose. That is how the movie script works…as we write a perfect script we make changes and sometimes the ending is not what we expected!
One lesson I learned in creating a new script- to let go of others who disrespect and belittle  or find the ways to revenge  you or show anger because they think they have a RIGHT to do. I focused on my own peace and my well-being so I can be the best mommy for my sons and the best woman as God intended me to be.  You cannot convince others to see YOUR best and your do not need an approval stamp to tell you if your life script is perfect. You have an ultimate producer of your life script and he can orchestrate things if you focus on taking care of you!
I believe everything is possible.
If you want REAL change, check out how you can do that and what I am about to do…
Best wishes
Tatyana