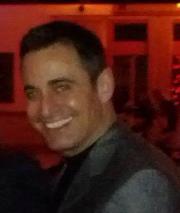 I want to introduce a very special friend of mine a brilliant mind, Aaron Friendman…His passion for serving people always amazes me and that is why I am sharing his story with you. I believe in showcasing people who make a difference in the lives of his clients!  He often talks about being innovative and passionate and his knowledge of technology, social media is phenomenal..
Please share this story because Aaron deserves abundance, success and joy for all work he puts in his business!  I interviewed Aaron and he shared his story about starting his company and what his plans for 2012 – 2013.
Aaron Friedman CEO of Fanpage toolkit on innovation and passion…
Aaron Friedman believes in innovations. His quest to start a search engine in late 90s, the adventure of entrepreneurship lead him to designing Fanpage Toolkit a social commerce platform for small business to unleash their story and leave the greatest legacy! He noticed an opportunity that has not left his heart. It actually stirred up some new ideas and he decided to turn his vision into reality.
For Aaron Friedman passion meant everything. His passion for social media and technology drove his success! He formulated a business plan, went on a quest to find funding, get the right people to carry his plan and in 2011 his platform went live!
Over the years he became the student of digital strategies and learned everything he could to master his skills and his message to the world. He believes that in business we must be creative and analytical at the same time. His second degree in Business opened his mind to possibilities and made him a risk taker. With Fanpage Toolkit it is all about experience, a message and results that Friedman wanted to see for each business owner.
Aaron often talks about the man who has become his inspiration, Steve Jobs. He learned that we should sell dreams and experience. People want to feel special and enjoy their life and Steve Jobs was able to make his dreams come true by giving people a hope and a new dream!  After launching Fanpage Toolkit he realized one mail goal- focus on making it simple and fun for his customers! Customer experience, innovative products and best value are three key ingredients in Aaron Friedman.

Despite the fact that he was nervous starting his company he saw one thing- customers were looking for new experience, new vibe and simplicity and he saw he could make a difference in the world of social media!
With his team operating the business in US and India he has been able to expand his  business worldwide attracting the most powerful brands and serving people with integrity,  providing a family friendly environment. Friedman learned to trust his guts and build something that anyone can be a part of regardless their professional background. Even though the company is still a baby, he dreams BIG and ready for a business growth! His motivation is about contributing to the world, fueling the local business economy and making a difference. He never lowered his expectations when things were tough.
For Friedman predicting future is difficult but recognizing current and future trends his company is marching into a new era of technology and innovation. He is leading his team to discover the best solutions and make things happen, without seeking perfection.
"Are you ready to win in the social media? Your hunt is over with Fanpage Toolkit…" Aaron Friedman
Aaron is looking for serious business partners and company owners who are ready to transform their business and grow their profits…Connect with Aaron today!
About Fanpage Toolkit
Fanpage Toolkit was founded in February 2011, after years of independent product development and research. Since then, it has grown into the #1 Social Commerce and Marketing Platform for Facebook. Fanpage Toolkit empowers its users to create, promote, market, trend, engage and sell products and services completely within the Facebook ecosystem. Follow Fanpage Toolkit for news and updates on Facebook and Twitter.
For media: 
Contact: Aaron Friedman, Founder & CEO
Fanpage Toolkit
http://facebook.com/fanpagetoolkit
http://twitter.com/fanpagetoolkit
Have a fantastic day!
Tatyana Gann
Branding Strategist, Mompreneur
Nashville TN