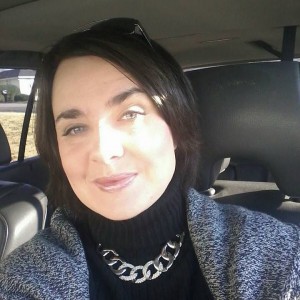 Hi, there!
It is a Sunday afternoon. I usually love writing on Sundays and I have not written in a while. I have been debating what I should share with you that could make a difference in your life and something you can start doing right away to experience breakthroughs. It might be corny or cheesy but you know it is simple. It works!
This year as I faced a few personal life and family challenges, the biggest challenge in 2015 was my Gratitude challenge. Right after my divorce was final in December 2014, I started a brand new divorce recovery challenge— a gratitude challenge.  I realized that if one thing I had to change, I had to change myself. I also saw if I wanted to change relationships with a father of my boys I had to change. If I wanted to be the best MOM I had to take an inventory of my mind and my heart.
Gratitude was the instrumental tool in my recovery. Gratitude became my number #1 choice.
Gratitude has helped me to weed all the negative thoughts, complaints, blames out of my mind and shape new positive and abundant thoughts. Gratitude helped me to cope and handle everyday stress and find blessings even when I could only count a few of them. It opened my heart to find blessings in the places I never thought was possible.
I saw the biggest opportunities were within my mind. If I wanted to be more, I needed to feed my mind with the most empowering thoughts, love, and positive energy. Gratitude practice became my discipline. It protected me from anger, envy and self-pity.
When I was little, my parents had a big garden. Every weekend I was working in the garden and was pulling the weeds out just to come back the following weekend and do it all over. It was a very important task for me. I had to make sure my garden was clean and cared for. I was so proud of it. We had a great harvest every fall and I was a quite accomplished gardener. It felt great to see the results of my labor and enjoy fresh veggies and berries.
When I was reading about Sir John Templeton, a legendary philantropist and investor, and his letter he had included in his Christmas card,  I was intrigued and it made a total sense to me. It was about our mind being a garden we should tend to.
According to the source, Sir John Templeton wrote a Christmas Letter to his family in 1962:
He looked at the mind as a garden: "If you exercise no control, it will become a weed patch and a source of shame and misery. If you exercise wise control, then it will be filled with God's miracles and become a place of indescribable beauty. You are free to choose which. How can you do it? Simply, for example, develop a habit of looking at each thought as you would a plant. If it is worthy, if it fits the plan you desire for your mind, cultivate it. If not, replace it. How do you get it out of your mind? Simply by putting in its place two or three thoughts of love or worship, for no mind can dwell on more than two or three thoughts at one time. 
"Circumstances outside the garden of your mind do not shape you. You shape them. For example, if you expect treachery, allowing those thoughts to dwell in your mind, you will get it. If you fill your mind with thoughts of love, you will give love and get it. If you think little of God, He will be far from you. If you think often of God, the Holy Spirit will dwell more in you. The glory of the universe is open to every man. Some look and see. Some look and see not.
"Gardens are not made in a day. God gave you one lifetime for the job. Control of your garden or your mind grows with practice and study of the wisdom other minds have bequeathed to you. He who produces an item of unique beauty in his garden or his mind may have a duty to give that seed to others. As your body is the dwelling place of your mind, so is your mind the dwelling place of your soul. The mind you develop is your dwelling place for all your days on earth, and the soul you develop on earth may be the soul you are stuck with for eternity. God has given you the choice." 
My challenge to you is to write 10 blessings every day. Gratitude will be the best tool to clear your mind, your beautiful God's gift.
The best side effects of gratitude:
1. Giving heart and generosity
2. Forgiving heart
3. Stress-free life
4. Uplifting others and focusing on helping less fortunate
5. Becoming clear about your life purpose and mission
6. Career or business success
7. Better relationships
8. Clear mind
9. Much more…
Are you ready to create a positive change….?
Start with gratitude today!
With love
Coach Tatyana