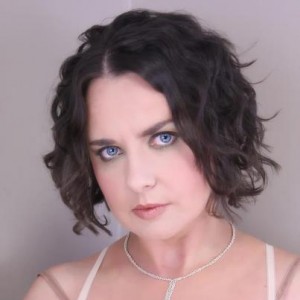 As a mom of two kids, a mompreneur,  a writer, a coach,  an author and an editor of an upcoming book and an online magazine The Russian wife I believe that our image plays a huge role.  We, women, especially, make major decisions about our image when we are really forced to do that especially if we work from home!   We want to lead a healthy lifestyle,  balance our life and serve others.  We constantly seek new solutions to serve others. But we forget to love ourselves. We forget to take care of who we are.
I really believe success starts with how you see yourself. It is your image that plays a big role in your success! Few months ago I have been fortunate to meet and work with an amazing woman Trisha Springstead the founder of ESPBotanicals, a brand new organic skin care line.  I wanted to share her story with you because it is a truly amazing testimony of dedication, love and passion! I strongly endorse Trisha and I want to support her vision to bring holistic products to you  and your family !
Who is Trisha?
An Herbalist, RN, passionate scientist, and creator of a unique, organic patented skincare line, Trisha Springstead started her company with just a handful of products. Trisha had the privilege and honor to work and learn from some of the most brilliant minds in the world of holistic medicine. Her mission is to introduce toxic free skincare and body care that will make your skin feel alive! With her educational background in Biological Science, Trisha Springstead discovered the dangers in countless popular skin care lines as well as the dangerous use of plastics and chemicals incorporated in the packaging of skin care. ESP Botanicals has specifically designed all-natural skin serums for all types of skin conditions to bring about the healthiest, most natural vibrant skin possible!
ESP Botanicals started by Trisha Springstead one woman mission to awaken people to find the alternative skin care solutions! After her mother was diagnosed with terminal cancer in 1996, Trisha Springstead had a new mission ! The search for the best natural cures began… As she was taking care of her mother Trisha Springstead spent 4 years perfecting her healing skin care .
The "ancient beauty secret in a Swiss glass" is ESP Botanicals, a new upscale line of all natural and organic skin care, which is formulated without parabens, naturally restoring health, purity and vibrance to the delicate skin of women.
Combining the finest botanical extracts, oils, healing water and many other natural ingredients, ESP Botanicals offers the best in organic beauty and complete body care, "awakening our senses to exceptional skincare". By introducing a natural baby care line, ESP Botanicals believes in new beginnings, making sure that motherhood is less worrisome and more enjoyable by presenting a skin care line free of toxic ingredients and dangerous chemicals. The focus of ESP Botanicals is to bring about a healthy, wellbeing into the lives of people everywhere.
Our principles:
Our family and friends: We would not recommend or give gifts to our loved ones if we do not use them. We practice what we preach.
Chemical free matters: We believe in the purest organic ingredients that are safe, including baby skin care products. Beautiful skin can only truly be achieved with natural ingredients in every drop of balm or cream you put on your face and body. We believe that the nourishing formula of ESP Botanicals protects and restores your skin… naturally.
Our passion and compassion: We believe our products touch souls and reunite people, giving them a huge sense of self-worth.
A Holistic way of living: We believe in loving our soul, body and our skin with products that come from nature. Infused with the finest oils and fruit botanical extracts, our new skincare line is a piece of heaven! We believe in GREEN. ORGANIC. NATURAL.
Gratitude: We are grateful that God blesses us with an infinite abundance of natural resources and loyal customers.
If you are passionate about your image, I strongly recommend to start with your body care.  It is one thing we women quite often set aside being busy moms or working women!  Pamper your soul and body with an amazing organic skin care line from ESP Botanicals and give yourself a new hope!
You can purchase  New HopeTwo  Line  today and please share this story with your loved ones! We will really appreciate you!
Let's your beauty shine!
Forgot to say…
PS. Ready to get MORE clarity and see your OWN truth in order to build a solid brand, get the best publicity and increase your profits? See our clients say and book  a strategy session TODAY!
Talk to you soon!
Tatyana Gann