Join Us For An Exclusive Event…Ancient Secret to Health, Beauty and Ultimate Holistic Lifestyle as Shan Stratton, Nutritionist to NFL AND NBA Athletes Reveals The Most Powerful Alkaline Secret!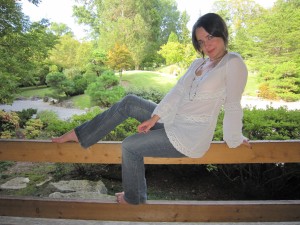 I am on  mission to bring you solutions to improve your life and bounce back. I am on a mission to transform lives on many women to bring them home to their kids and have freedom to work at home. I am an on mission to empower you with health knowledge to lead a healthy alkaline lifestyle. I am on a mission to give you solutions that can give you financial freedom.
Not long ago my health has started going down. I realized stress was taking a control of my life, my body and my mind. I had to take a full responsibility and write down all I was doing wrong. Quite painful experience….but it was very an essential step to make a change in my life.
I realized if I were to work from home…I needed to have a better health…I needed to make changes. I know a lot of us ignore our health when we pursue a career change or start a new business.  I know being an entrepreneur takes a lot of energy. Being a healthy mom is important.  It requires good health to achieve your goals. Sometimes it takes a simple change—WATER!
I want to invite you to a special live event on Tuesday September 8 at 9 pm EST. It's time to stop being ignorant about your health and how it affects your business and your life, your relationships with loved one and yourself.
It affects your self esteem, self worth and a list goes on…….
Register at for our Tuesday event now!
You will learn how you can be a part of my kangen water health challenge.
You will learn how you can alkalize your body, detox, feel light and healthier.
You will learn from Shan Stratton the most important aspects of alkaline lifestyle.
Shan is a Nutritional Consultant and Motivational Speaker who has inspired thousands of people to take the next step towards health and well-being. Shan has been a Nutritional Consultant to numerous professional athletic organizations and hundreds of individual athletes in the MLB, the NBA and the NFL. Shan has a passion for Kangen Water® and wants to bring great health through alkaline living to everyone by teaching them about the principles of alkaline
I am on a mission to bring you knowledge that can transform your life…What is the investment?
It is YOUR TIME that you invest in your life.
See you at 8 pm CST 9 pm EST
Register here: kangenprincess.livewaterstream.com
If you want to learn how you it can set you financially free  and build a solid international business click here.
Share with others. Connect with me and let me know how I can help
Tatyana