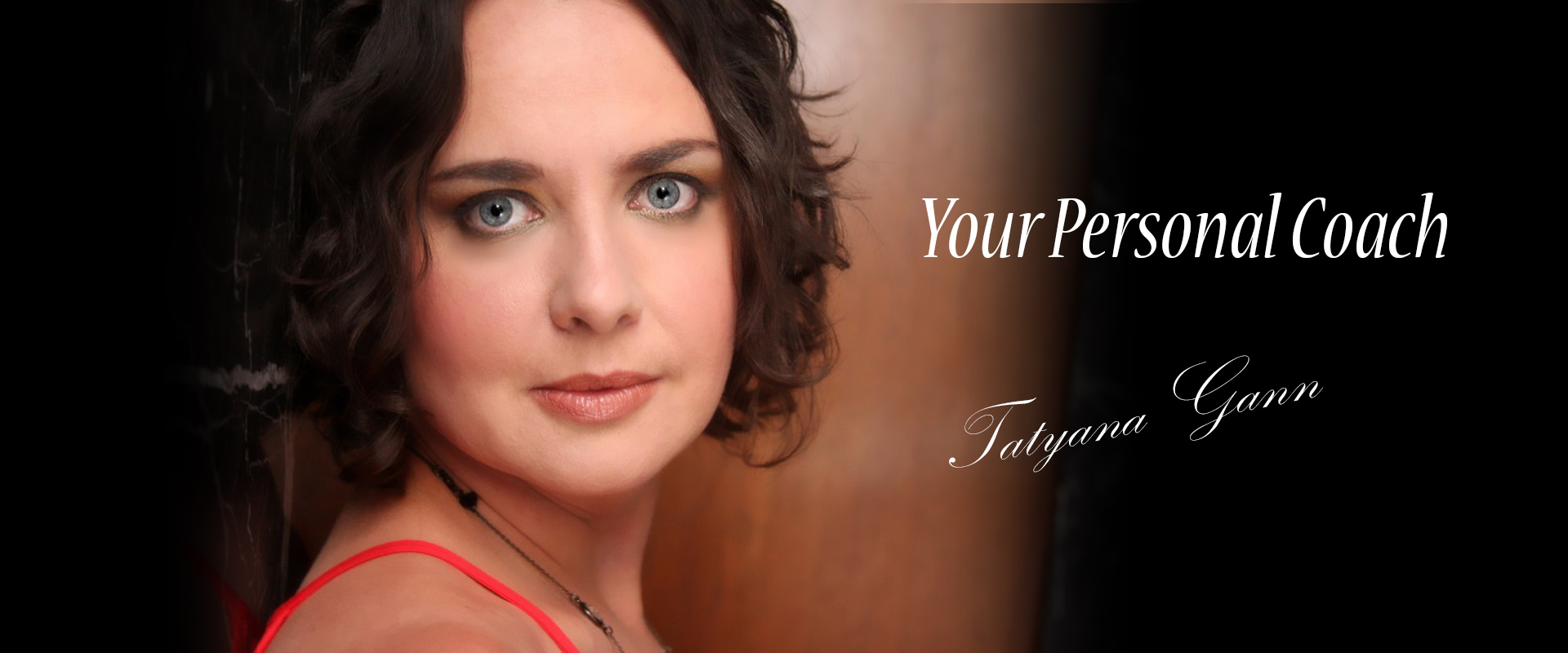 Testimonials
Do yourself a favor, if you want to be successful in today's information market, then you need help navigating the shark infested waters of Facebook, Twitter, Social Media, Radio, TV and all of the other places you don't even know about yet. Tatyana knows these waters well and can help you safely steer your business to the success you crave. Contact her today to discover what you don't know.
Ryan Camana MNLP, MHt, MTT, BA http://www.DynamicBreakthroughs.com
I've known Tatyana for more than a year and I have learned a lot of skills and techniques from her when it comes to online marketing. If you are looking for a mentor, JV partner or a successful marketer to model I can definitely recommend her. Tatyana is an awesome leader, teacher and a great example of how marketing should be done online!
Dr Jon Alfredsson, Sweden www.JonAlfredsson.com
Tatyana, You have fabulous ideas. Thank you for your time. Your an angel who came out out no where.
Debra Thain http://www.slimrichmom.com
Tatyana Gann did an outstanding job preparing and distributing MedTrakker's press release. It was easy to talk with Tatyana (for my press release writing project); she asked great questions and listened to my every word. Her friendly, interested and professional attitude made me feel very good sharing my story and my purpose. She did extraordinary research to what I am doing to help the public. I don't know, but the release seems to validate my credibility in a way. Tatyana had everything perfect: tone, style and content; and she made the whole experience so very easy and comfortable. I am excited to be working with her company. I will be referring your services to everyone I know.
Amber Bowden founder http://www.MedTrakker.com
I'm a person who loves to eat and loves to write. A perfect combination it seems for a successful food blogger. A government attorney by day and discerning restaurant-goer by night, I wanted to find a way to expand my passion for food from a hobby to full-blown rewarding career– I just didn't know where to start.  I contacted Tatyana Gann to help me reach my potential, which has proven to be life changing. Thanks to Tayana, I now think of the possibilities of publicity and PR instead of shying away because I'm intimidated.  The best advice Tatyana has given me is to always be my most authentic self.  I'm looking forward to putting what Tatyana has taught me into action and finally going after what I want in my career.
Gina Girardot Melton http://www.zestfloridafoodie.com
I highly recommend Tatyana's class. Since working with Tatyana I have noticed an increase in my online presence. The tools I have learned from Tatyana have helped me become aware of how to use keywords, write effective press releases, and promote my work. Anyone wishing to learn simple ways to strengthen their on line presence.
Clint Stonebraker, Coach, Speaker, Author of The Art of Building Relationships http://www.clintstonebraker.com
Tatyana is a PR professional who sure makes SmokinHot PR. Her writing not only generated a real buzz for my biz, which lead to maxing capacity of participants on my health coaching Program Living La Vida Healthy – 7 weeks to making healthier choices, she also provided me with hands on guidance and insightful teaching about how to stand out from the masses. Her products are rare PR jewels to buy, apply, and collect! Thank you Tatyana, and keep sparkling!
Lydia Proschinger, Certified Life Coach, LOA Mindset & Health Expert, Advanced EFT & Matrix Reimprinting Practitioner Creator of The L.O.V.E. ProcessTM www.life-procoaching.com/blog
Tatyana Gann writes press releases packed with power and authenticity. Through her clever methods and strategic placement of keywords, video, audio, blog posts, images and links, she brings your press release to life! I could stop there and it would have been well worth the investment, but there's more… My press release was on page one of Google in just hours! Why struggle doing it yourself when you can get stellar results? Contact Smokin' Hot PR immediately.
Rhonda Cort "The Magnetic Woman" CEO, International Speaker, Mentor and Stylist http://MagneticMojo.com
Everyone should have a Tatyana! Tatyana's expertise in marketing and PR is pure genius. She is passionately empowering with her creative and inspiring methods that are right on point with the demands of today's marketing and she infuses all that she shares with her deep understanding of where marketing is growing, keeping you on top of your game today and tomorrow. She is a leader with integrity, a great teacher and very personable to work with. Tatyana will definitely take you and your business to the next level.
Donna Vail Author of An Inspired Education, www.aninspirededucation.com
Thank you for the excellent training session for my subscribers on How to Use Press Releases to Generate Endless Leads for Your Home Based Business. I learned a ton, and got amazing feedback from those who attended… and MANY requests for the recording! Thanks for staying ahead of the online PR curve and sharing your knowledge with us!
Melanie Milletics www.MelanieMilletics.com
I feel very fortunate to have met Tatyana a few years ago and I've learned so much from her since then. I've hung out with her in person and if integrity is important to you and you're looking for a true leader that's going to teach you everything you need to generate multiple six figures using the internet, then get in touch with Tatyana and partner with her right away. It'll be one of the best decisions you ever make.
Brad Weinman, Author of The Attraction Marketing Blueprint, http://www.attraction-marketing-blueprint.com
When it comes to marketing, Tatyana's brillance is quite obvious.  Her ability to effectively communicate seemingly complex strategies in such an easily understandable fashion makes her a great teacher. The passion she has to empower people – more specifically women that have migrated to the United States – is obvious in the content that she provides to her targeted audience. Her life example is truly something worth duplicating.  She is a dedicated wife, a devoted mom and still finds time to provide quality information.
Eric Canja http://www.EricCanja.com
This is exactly why I chose Tatyana's PR service. I am looking forward to helping more people, with her PR and Marketing expertise..
Amber Bowden, creator of medical organizers http://www.MedTrakker.com
Tatyana…thank you so much for you guidance and charity you have given me!! I know now why you are the smokinhotPR!! You hit the mark right on target and gave me a burning for PR, and PR the right way.
Debra Pickford, the owner of the MTM life center http://www.mtmdebra.com
Tatyana, I just had to take a moment to thank you for the coaching session we had the other day! I learned so much from you about blogging and press releases and I've been busy implementing as fast as I can on the blog I'm updating and relaunching. I feel like I got some "insider tips" that give me the confidence to use what you taught me. Thanks again, Tatyana.
Stevie Knight http://theDigitalCommute.com/blog
I interviewed Tatyana Gann, Blog & PR 2.0 Expert, for my Elite Coaching club and it was great! She was very professional and very knowledgable on the subject matter. She took questions from the listeners and really made an impact on them. Just ONE insight Tatyana shared had me so excited that I had to stop the interview and ask her to repeat what she had just said because it was a powerful take on what we were discussing.My students loved the interview and I recommend to anyone considering hiring Tatyana to GO FOR IT! This professional knows her stuff!!
Mark Ress NoRulesMarketing.com/elite/
I just want to share that exactly what I needed was provided today during one consultation with Tatyana G. I am charged with developing the strategic plan for the future of our company and knowing PR is more cost effective than traditional advertising I turned to a Professional for help. Tat G taught me precisely what to do, how to do it and a picture into how to keep growing with public awareness and education. I have a clear vision on a plan to reach our goals. I am expecting great results with the sensible and appropriate approach she help me through today. I was pleasantly surprised that she has a very generous nature that goes beyond anything I have previously experience. I highly recommend her council and cannot wait for my next opportunity to learn from her.
Dawn Baracco CanineCaviar.com
Thanks to Tatyana Gann, I have a whole new outlook for my business….in just one coaching session…she was able to put a fire under me that few people can accomplish! If you want to become a real Entrepreneur making REAL money and revenue…stop being a victim and start DOING…and yes, you will probably need a coach …we all do!

Crystal O' Connor Executive Business Coach http://www.MoxieMomPreneur.com
Tatyana Gann was instrumental in helping me launch several public relations campaigns taking the time to mentor, teach, and train me. She provides PR insights like no one else.
Jessica Miller Merrell CEO and Founder http://www.Blogging4Jobs.com
The search for the right PR & Marketing consultant today can be a long, expensive, frustrating process. Tatyana Gann, not only brings years of industry experience and incredible insight to a diversity of markets… she is a joy to work with. Consultations with Tatyana are never rushed and she has a passion for her work and that of her clients. Tatyana's fees are very fair and her turnaround time is always prompt. She is without a doubt a critical part of my marketing team!
Aaron Friedman | Founder, CEO – Fanpage Toolkit
Just got off the phone with an amazing human being, my friend Tatyana Gann.  Today she taught me one of many things, "Success starts when you activate your potential" – I HIGHLY RECOMMEND Tatyana learn why I have chosen this amazing mastermind to collaborate with…
Cindy Virden – Ohio
Tatyana has a rare gift for taking someone's ideas and turning them into innovative magic…she has given me some great insights into what I want my brand to become – I look forward to working with her more in the future, and will recommend her to anyone who wants some genuine and creative advice for their business!
Cary Tutor
Within minutes of speaking with Tatyana on the phone I had a crystal clear view of how and where I wanted my business to go.  I highly recommend Tatyana's services and ideas.
Brenda Branham Mindful Living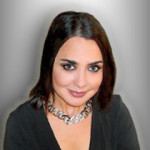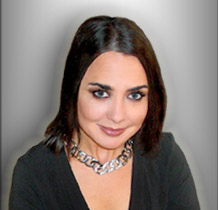 About Tatyana
Born in Russia she came to America with $250 dollars to her name when she was 19 years old. After she graduated with B. A in English and Linguistics she has taught foreign languages in US and Russian Universities .
Today her love for writing, connecting with people, serving people to reach new levels in their business, teaching and marketing  turned her college teaching career into the street smart PR gal. Her passion today is to bring finesse, clarity, fun and joy into people lives.   Tatyana Gann is ready to bring you publicity tips, advice and PR services to help you to gain more raving fans for your business and create smokinhot publicity. She has got the simple formula for creating a publicity plan that brings results.
She believes it's time to get back to the basics and enjoy simple PR and marketing methods that work around the clock. Her publicity secret strategies can help you to tap into the markets you never thought possible and how to establish your online credibility very fast.
Tatyana wants to give you a quick and simple formula to do your own PR and eliminate marketing headaches.  Her passion to bring the best out of her students, clients and magnify it many times more.
Tatyana is a mom of two beautiful boys,  a chocolate and coffee lover.  She resides in Nashville TN. Tatyana Gann is a firm believer in personal development, spirituality and serving people with love and care!
Tatyana's Mantra: I am special, unique, wear skirts, never try to fit in the mens world by talking like them, thinking like them, I might be brave but not obnoxious, I have inner power that drives me forward. I might be complicated and men do not get me, but it is o.k. Women can be complex like mature wine that gets better …with age. I believe in people kind hearts and forgiveness and I am always going to be romantic.